Turkey Coking Coal Imports Continue to Recover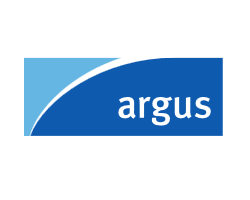 June 4, 2019 - Turkey's coking coal imports fell by 37.6pc on the year to 237,409t in April, underpinned by the absence of Australian exports and a decline in U.S. shipments, trade data show.
But this comes after a strong March, when coking coal imports rose by 74.2pc on the year to 573,403t. Imports were broadly steady in January-April, rising by 2.9pc on the year to 1.62mn t.
Canada was the largest supplier to Turkey in April with 164,530t, compared with none in the same month last year. This followed a rise in Canadian shipments in March to offset a dip in Australian arrivals.
The U.S. shipped 71,778t to Turkey in April, down by 52pc on the year, following zero shipments in January and February and 77,803t in March. This is down from a strong, monthly average of 198,977t in 2018. U.S. exports early in the year were hit by winter restrictions on Great Lakes shipping routes.
But U.S. producers are optimistic that their shipments to Turkey will recover on the back of an anticipated increase in Turkish coking coal demand. Turkey has cut its customs duty on imports of U.S. coking coal to 5pc from 10pc, after Washington halved its tariffs on imports of Turkish steel to 25pc two weeks ago. U.S. coking coal producers told Argus that they expect increased interest from Turkish mills late this month to secure tonnages for August shipment.
Russian Material Corners the Market
Turkey's metallurgical coke imports in April totalled just 13,679t, down by 83.8pc on the year, with all but 2t arriving from Russia. Germany provided the remaining 2t.
Russian imports nearly doubled on the year, but were steady compared with the 13,170t shipped in March. Russian material continues to be highly attractive to Turkish mills, with exports running at 76,778t in January-April, more than four times higher than a year earlier.
There were no exports from China in April, compared with 55,004t in the same month last year and 55,002t in March.
Turkish mills have shown more willingness in recent months to try out Chinese material of varying quality as narrower steel margins pushed Chinese coke plants to dramatically reduce prices. The Argus daily fob north China assessment for 65 CSR met coke peaked last year at $401/t in early November, but then fell by $102/t to bottom out at $299/t fob in mid-April. But Turkey's intake of Chinese met coke has been sporadic over the years.
Turkey imported 205,280t of metallurgical coal in January-April, down by 25.6pc on the year. This is in line with expected demand following a bumper year for imports in 2017, when mills increased their use of metallurgical coal sharply while carrying out maintenance on a number of coke batteries.