U.S. Announces Critical Minerals Strategy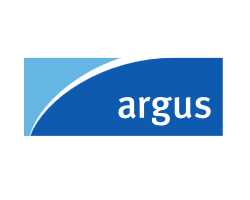 June 5, 2019 - The U.S. government has released a federal strategy aimed at ensuring secure supplies of critical minerals and supply chain resilience.
"The U.S. has endured a long period of decline in the domestic production of critical mineral downstream material, processing and product manufacturing," the document states.
The strategy is centred around removing obstacles to identifying and mining resources, greater investment in research and development, recycling, reprocessing and industry incentives. It also includes shorter term security of supply measures such as the National Defence Stockpile that it describes as substantially underfunded.
"If China or Russia were to stop exports to the U.S. and its allies for a prolonged period, similar to the China rare earths embargo in 2010, an extended supply disruption could cause significant shocks throughout U.S. and foreign critical mineral supply chains."
Broken Supply Chains
Mining of rare earths has resumed in the U.S. but it lacks the processing capacity to separate and process concentrate or to produce rare earth magnets. As a result the country is dependent on importing rare earth magnets used in conventional and electric vehicles, consumer goods and in military applications. The strategy seeks to address this by investment in research and development, tax breaks and industry incentives.
"The U.S. needs an updated federal research and development plan and stronger support for private-sector adoption of early stage research."
It also calls for the completion of technical and economic feasibility studies on the production of critical minerals from secondary and unconventional sources including coal-based resources, smelter slag, mine tailings and seawater deposits.
"Countries such as Japan, Canada, and the United Kingdom have been aggressively developing and investing in their own domestic offshore mining industry and seawater extraction technologies. As of October 2018, the International Seabed Authority has issued permits for 29 contractors, none of which are U.S. companies."
A list of 35 minerals deemed critical to the U.S. economy and security was published last month. It contains all the rare earth elements along with many non-ferrous metals including germanium, indium, lithium, magnesium, tellurium, vanadium, titanium, antimony, tungsten and platinum group metals. The strategy was developed under executive order 13817 signed by U.S. President Donald Trump in December 2017.