Komatsu Moves Ahead on $7.1 Million South Longview Expansion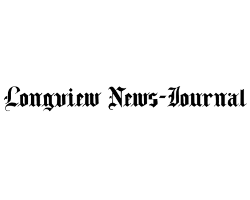 June 17, 2019 - Komatsu continues moving ahead on a $7.1 million expansion at its South Longview campus.
The project, which includes a new parts warehouse and associated offices, will cover about 81,000 square feet.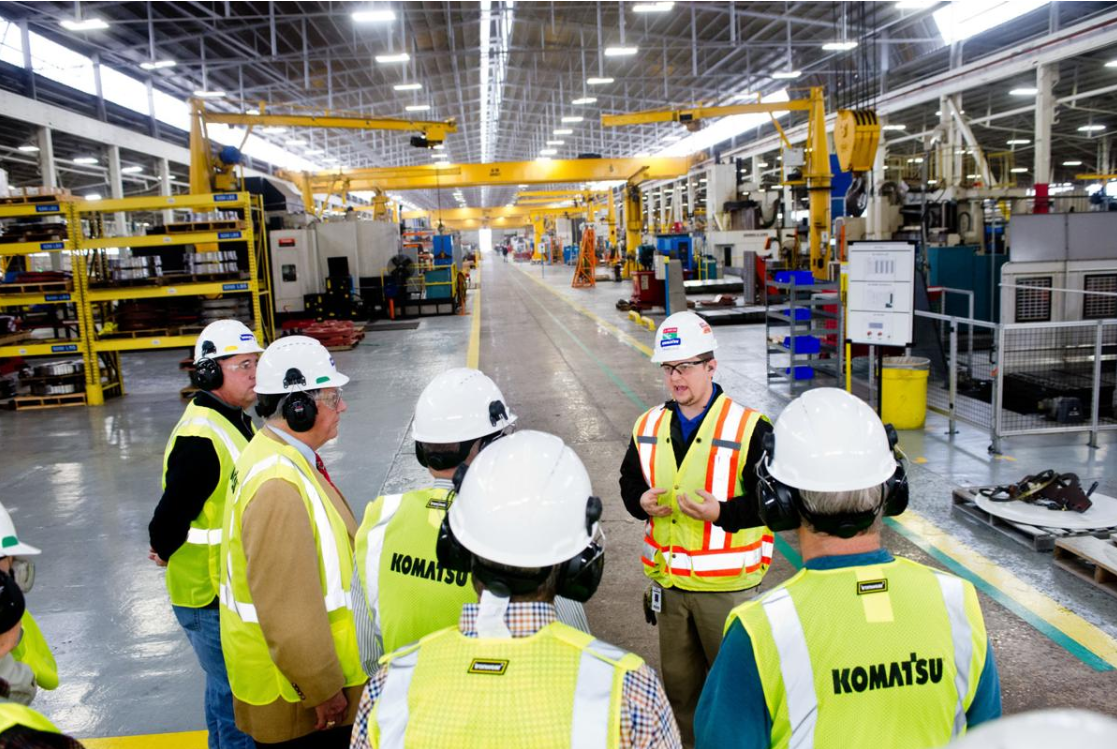 Manufacturing Engineering Manager Kraig Green of Komatsu gives a tour of the facilities to members of the Longview Greggton Rotary Club on Friday February 9, 2018.
Photo by Michael Cavazos, News-Journal Photo
Komatsu has hired Transet Co., the Longview-based contractor that earlier built Komatsu's power lab facility, for the project at 2400 MacArthur St.
Last month, the city agreed to abandon unimproved street right of way to make way for the project. The right of way — known as Cedar Street, Dixie Street and East Street — will be incorporated into the expansion.
Japan-based Komatsu, which manufactures equipment for the mining, forestry, industrial and construction industries, also recently expanded its South Longview operations with a 23,000-square-foot power lab facility valued at $6 million.
The company now employs 604 people, according to information from Longview Economic Development Corp., a level near where it stood before previous owner Joy Global began layoffs at the facility in late 2015.
Komatsu bought Joy Global Inc.'s manufacturing plant for $3.7 billion in 2017 and immediately began hiring and expanding. The ownership change was just the latest for the landmark Longview plant long known as LeTourneau Technologies Inc.
In 2011, Joy Global had purchased it for $1.1 billion from The Rowan Cos. At that time, it employed more than 1,000 people at facilities in Longview and Kilgore.
Rowan had owned LeTourneau since 1994, when it purchased operations from another Houston firm — Marathon. Under Marathon, the Longview plant had been known as Marathon LeTourneau.