Coal-to-Liquids Plant Offers a Positive for West Virginia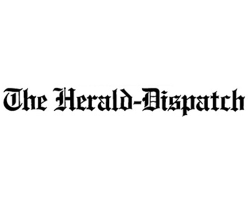 July 1, 2019 - So often, West Virginia stands at a crossroads. Past and future. Opportunity and struggle. One step forward, two steps back.


There are some who assert West Virginia should move away from its fossil fuel-centered industrial base to a more high-tech economy. While I agree we must diversify our economy, there are so many opportunities for expanded usage of our fossil resources, chiefly coal and natural gas.


The Mountain State has long been viewed as "the" energy state. We have enormous coal reserves and we ship it throughout the world. And, we have newfound capacity when it comes to shale gas.


An incredible opportunity is now knocking on our door. Domestic Synthetic Fuels (DS Fuels) recently announced plans to construct and operate a $1.2 billion, state-of-the-art coal-to-liquids facility in Mason County, near Point Pleasant. This is incredible news for many reasons.


For decades, we've been looking for ways to expand coal usage, coal development and West Virginia's overall fossil fuel portfolio.


DS Fuels fits those goals perfectly because it would utilize both coal and natural gas.

The science is proven, and it would be the first-of-its-kind in the U.S. The process would use natural gas to heat coal into liquid form. The result would produce low-sulfur diesel, jet fuel and gasoline, along with numerous by-products.


Coal-to-liquid is environmentally friendly, producing close to zero emissions and using recycled materials.


I had the opportunity to visit a similar plant in China, and I was astounded. The process is incredibly clean, and technologically advanced. It's truly state-of-the-art.

The facility would employ more than 130 and support more than 100 coal jobs. Those are on top of thousands of indirect jobs. The company anticipates paying $11.5 million in annual payroll and employee benefits, while offering vast downstream opportunities.


The potential is incredible. DS Fuels would be a game-changer for West Virginia.


Considering all this, it's clear we can greatly enhance our position as a global center for energy and commerce with the addition of this new operation. DS Fuels is the type of company that can help us get there. It's great for our workforce. It's great for our industrial base.


This opportunity hits on so many levels. Energy independence. Energy reliability. Clean energy technology. Productive use of natural resources. It's time to move forward.


Chris Hamilton is chairman of the West Virginia Business & Industry Council.