Owner of Two Wyoming Coal Mines Files for Bankruptcy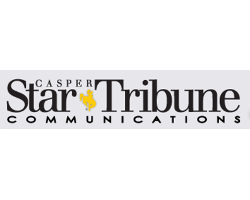 July 1, 2019 - In another sign of coal's precipitous decline, the owner of two Wyoming mines filed for Chapter 11 bankruptcy Monday in the Southern District of West Virginia, joining a growing list of coal companies with ties to the Equality State in bankruptcy proceedings.


Blackjewel LLC operates Eagle Butte and Belle Ayr, two mines in the Powder River Basin. Blackjewel CEO Jeffery Hoop bought the Wyoming coal mines two years ago from Contura Energy Inc. Another of Hoop's companies in the case, Revelation Energy LLC, operates mines in Appalachia.


Blackjewel owns and operates the two mines in Campbell County, but Contura still holds the mine permits. Due to concern over Blackjewel's existing assets, the state delayed approval of the transfer.


Blackjewel is the fifth coal producer in Wyoming to file for bankruptcy in recent years. Bristol, Tennessee-based Alpha Natural Resources filed for bankruptcy in 2015, followed by top-producing Peabody Energy and Arch Coal in 2016. Westmoreland Coal, which operates the Kemmerer Mine in southwest Wyoming, filed for bankruptcy in October.


The out-of-state company's filing comes less than two months after Cloud Peak Energy, a coal giant that operates two of its own Wyoming mines, declared bankruptcy. Cloud Peak owns the Antelope and Cordero Rojo mines in the Powder River Basin.


Even with half of Wyoming's coal country undergoing consolidation and the other half in bankruptcy proceedings, few experts predicted that the once lucrative Powder River Basin would undergo such a rapid decline, including Rob Godby, professor and director for Wyoming's Energy Economics and Public Policies Center.


"Up until a few years ago, everyone, including me, knew that thermal electricity from coal was declining, but the Powder River Basin stood as the healthiest of the coal-producing areas," Godby said. "People in Wyoming took that for granted."


A decade ago, Campbell County produced over 400 million tons of coal. Last year, output sank to 283 million, according to the Wyoming Mining Association.


In addition to the declining demand and price for coal, a significant lender for Blackjewel recently pulled out, throwing the company's already unsteady financial picture into further trouble, according to a company statement.


Still, Hoop's response to the joint filings remained optimistic.


"We are confident that this restructuring will solidify Blackjewel's position as a significant participant in the US coal market," he said in a statement. "(The company) will continue as a significant player in the U.S. coal industry for the foreseeable future."



The choices are numbered for smaller, debt-saddled coal companies struggling in a shrinking market. Despite an unprecedented flood of bankruptcy announcements by Wyoming's coal sector in recent years, none of the major coal companies in the basin have shut down. Blackjewel announced it would continue producing coal during financial "restructuring."


"All the mines (in the basin) are still producing, and yet the market is only two-thirds what it used to be," Godby said. In part, that's because with closure comes mandated and costly reclamation, often more expensive than the operation of the coal mine itself.


"(The companies) are between a rock and a hard place," he added.


But Campbell County and Blackjewel's nearly 600 employees in Wyoming have the most at stake, according to Godby. More senior creditors often have first dibs on returns during the bankruptcy process.


From the very beginning of the ownership transfer, Blackjewel fell behind on its ad valorem taxes to the county, amassing millions of dollars in tax liability. This spring, the county and company signed a new financial agreement. But Monday's announcement casts doubt on these recent conciliatory efforts.


The Powder River Basin Resource Council, a landowner's group in Wyoming, will be keeping a close eye on the company's responsibility to the land and its workers.


"We worry about who will continue the reclamation efforts at both mines, and whether the financial guarantees will cover the hundreds of millions of dollars in reclamation bonds," the group's Communication Director Robin Bagley said in a statement. "There will be serious consequences for the state but more immediately for Campbell County and its residents."