Japan's JFE Steel Settle 3Q PCI and Semi-Soft Contracts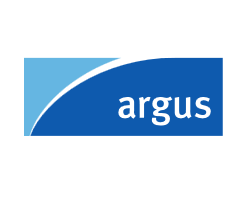 July 3, 2019 - Japan's JFE Steel has agreed with U.S.-based coal producer Peabody Energy to a third-quarter contract price of $134.50/t fob Australia for low-volatile pulverized coal injection (PCI) brand Coppabella.

JFE Steel also agreed to a price of $124/t fob Australia with Australian mining firm Stanmore Coal for Isaac Plains semi-soft coking coal.

JFE's settlements for PCI and semi-soft coking coal were both down from the previous quarter settlements of $138.50/t fob and $126.50/t fob respectively.

"JFE's settlements are in line with expectations that coking coal prices should continue to be in a downtrend from July to September," a Japanese trader said.

The Argus assessment for low-volatile PCI delivered on a fob Australia basis averaged at $121.86/t fob in June, down from an average of $128.55/t fob for May.

But market participants were quick to point out that the contract prices are still at a significant premium to spot prices. The last done spot trade for July-loading South Walker Creek PCI was at $121.28/t fob Australia two weeks ago. The semi-soft settlement is at a slight premium to the Argus semi-soft mid-volatile spot price of $121/t fob Australia.

"The prices that JFE Steel obtained for this quarter was probably the best compromise between them and the suppliers," another Japanese trader said.

Rival Japanese steel producer Nippon Steel had settled both its PCI and semi-soft coking coal contract prices for the April-June quarter two weeks earlier, adopting a different system of settling contract prices after the end of the quarter, instead of JFE's practice of settling before the quarter.