China Coking Coal Importers on Edge as Port Quotas Loom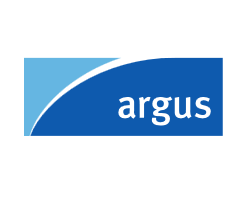 July 4, 2019 - Coking coal imports to north China are on track to exceed 2018 levels next month, sparking concerns that tighter restrictions on imports could be imposed as early as September.

Imports to Jingtang port so far this year will rise above full-year 2018 arrivals as early as August, based on current trends. The port in Tangshan, China's northern steelmaking hub, is the main conduit for coking coal imports into the country. Many importers also land coal cargoes at the port and sell on a portside basis in yuan. Detailed figures for arrivals at the northern ports are not available.

"Last year, import quotas at Jingtang port were used up around November, prompting officials to put a freeze on all customs declaration activity thereafter and only allow vessel discharge," one market participant said. "But it seems the import quotas will be used up as early as August this year, and that could mean only end-users will be allowed to import any coking coal afterwards, on a case-by-case application basis."

Details of the actual measures to be implemented are still unclear, he added.

China's coking coal imports increased by 31pc to 29.76mn t in January-May from 22.66mn t in the same period last year. Imports from Australia rose by 28pc to 11.8mn t in the period, indicating that heightened trade tensions have not prompted Chinese buyers to turn away from Australian supply.

Steel producers in south China face the same looming restrictions. Ports in the southern province of Guangxi have reported using up as much as 85pc of their import quotas to date, officials at south China steel producers said.

The impending restrictions have led major coking coal importers to sell as many cargoes as possible before any downward price pressure emerges as a result of the curbs. A trade was done yesterday for a Panamax-sized July-loading Oaky North cargo at $193/t cfr China. This was $4/t lower than the previous trade for a similar cargo, which was done late last week at $197/t cfr China.

The Argus cfr China basis premium low-volatile hard coking coal index has fallen by 3.7pc over the past two weeks to $195/t today, outstripping a 1pc drop in the fob Australia premium low-volatile hard coking coal index over the same period.

Importers are continuing to slash offers on the remaining cargoes that they have on hand.