Met Coal Coke Market Creaks Under Oversupply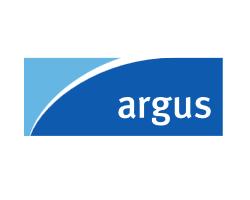 July 4, 2019 - The metallurgical coke market is showing signs of strain from oversupply as steel production cuts bite, with mills in multiple countries actively offering or considering whether to sell excess material.

Some European mills are said to be weighing up how to approach their own met coke production after the region's steel woes escalated in the second quarter. Several have recently been seen offering coke into the merchant market — sometimes just small lots of around 5,000t — not necessarily with a strong intention to sell but more to see whether they could in theory achieve a good price, and therefore whether or not to trim their own coke production.

This dipping into the merchant market on the sell-side follows a Canadian steelmaker's more concerted effort to sell 40,000t of met coke a few weeks ago, and aligns with talk of oversupply across the Atlantic and Americas.

A small-scale Polish met coke producer told Argus that it does sees some regional oversupply but has not confirmed any plans to trim production. And overall, Poland's coke production is showing little change with May volumes at 785,000t, down on the year by just 3pc.

One source lately pegged Polish offers of blast furnace coke at around $330/t (€292.15/t) fob while another noted offers at just over €300/t ($338/t) delivered for the past few weeks, but others see prices several euros lower. Opinions are mixed about whether these prices levels are achievable, particularly as some market participants expect Chinese benchmarks to fall further this month.

Some sources note variation in how different coke products are faring. "I have heard of oversupply in the coke market, at least for blast furnace coke but not for the smaller sizes," one trader said.

One European market participant noted that the continent is not suffering a severe jolt, having closely monitored the market's gradual lean towards oversupply for several months. European mills began to exercise particular restraint with their merchant met coke purchases in late 2018, anticipating that the steel market would face some headwinds in 2019.

That said, there is a limit to how much strain European mills can absorb, with iron ore costs at multi-year highs and steel prices flagging. One mill warned yesterday that a continuation of current hot-rolled coil (HRC) spot price levels into the fourth quarter could tip some steelmakers into financial difficulties. The Argus daily northwest EU HRC index slipped to €475/t ex-works today, having wavered in a very narrow range of €476-479.75/t ex-works throughout June.

Meanwhile, Colombian met coke suppliers have been seen trying to push tonnage further into other markets, with some eyeing Asian outlets with growing interest, potentially signalling a drop in demand from buyers in Central and South America. Colombian market participants have implemented successive domestic coking coal price cuts this year to rebalance the supply chain after fob China met coke prices fell by $100/t over the November-April period, with domestic coking coal prices now heard at below $90/t ex-yard for mid-volatile blends.

Colombian met coke export prices have come under renewed pressure in the past month because of lower fob China values. One Colombian supplier confirmed offering 62 CSR met coke at $300/t fob two weeks ago, but prices are now pegged nearer to $280-285/t fob, albeit with variation depending on the specification.

Expectations for Chinese coke prices are mixed. Steel production limits in Tangshan and much of north China are expected to remain strict for the next few months in the run-up to the celebrations on the 70th anniversary of the founding of the People's Republic of China. This might provide steel prices with some support and facilitate a rebound in coking coal prices around August or September, a south China steel producer said.

Steel producers have proposed a third round of price cuts for met coke, by 100 yuan/t ($14.57/t), in a bid to take some of the pressure off their margins with iron ore prices steadily rising. Chinese coke producers have yet to accept this round of price adjustments.

A European trader commented that Chinese coke inventories are still low, which is supporting prices for now, but said he expects the coke price to drop in July "as the situation comes more into balance". The Argus daily assessment for 62 CSR met coke is currently at $305/t fob north China, while the 65 CSR index is at $315/t fob.

A European buyer noted a recent offer of Pacific-origin met coke into China, suggesting that the influence of fob China values over the global coke market could eventually soften if trade flows reconfigure slightly and regional influences become more pronounced.

How Much Can Turkey Absorb?

Steady Turkish bookings have marked a bright spot for Atlantic raw materials suppliers, with integrated mills stocking up with their usual regularity. And occasional cases have been noted of Turkey providing an outlet for some surplus, with unconfirmed reports of one European mill redirecting some excess coking and iron ore down towards Turkey. "The Turkish mills play a smart game, and they know they have a negotiating advantage if suppliers are coming to them with an urgency to shift volumes," a market participant said.

But while bookings continue to tick along, there is likely to be a limit to how much Turkey can absorb, and multiple suppliers of both met coke and coking coal describe fierce competition to sell into Turkey, with one CIS met coke seller telling Argus he is currently taking a step back from Turkey. Turkey imported 76,646t of met coke in May, up from 29,678t in April but down from 91,330t in May 2018. Coking coal imports rose by 44.7pc year on year to 704,393t in May, according to trade data.

Turkish steelmakers including Kardemir continue to face challenging conditions in the domestic rebar market. And Turkey's HRC export market has lost some of its shine in the past three months, no longer pricing into Europe and now facing some occasional sales of European HRC into Turkey.

Meanwhile, Erdemir currently has one of its four blast furnaces off line, and has been encountering issues with a second blast furnace in the past two months. As a result, it has been buying additional slab in the merchant market and has limited volumes of HRC available. The company is understood to have carried out a temporary fix but will need to carry out extended maintenance work on that second blast furnace after August for around two months.