India's Infrastructure Spending Plans to Support Steel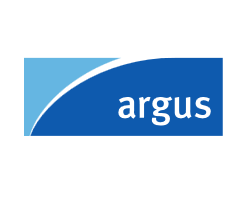 July 5, 2019 - India is planning a $1.5 trillion investment in infrastructure over the next five years, which could support steel demand growth in the medium term.

But the federal budget announced today in India's parliament did not provide details for investment in the 2019-20 fiscal year that started on 1 April. Funding for the five-year infrastructure programme will come from development finance institutions, issuing bonds and public-private partnership, the government said, without giving details.

Steel demand has grown by 7.5pc in 2018-19 and is forecast to grow at around 7pc for 2019-20, largely on the back of infrastructure spending as real estate and manufacturing sector output and investment growth remains muted.

India's BJP government was sworn in May after winning a second straight term in the general elections. It has promised to shore up India's slowing economic growth by kick-starting public and private investments and capitalising banks to enable them to lend more and relieve the credit crunch in the economy.

The government will infuse $10bn into state-run banks to increase lending, while it also claimed to have substantially reduced the burden of bad debts that has led to growth in credit disbursed by banks.

"The budget allocation to fund housing and infrastructure projects will drive steel demand. However, implementation of these projects and resultant conversion into actual steel demand may take another six months," said a regional manager with state-controlled steel producer Sail.

The budget has set a target for building 19.5mn state-funded houses by 2022, which could generate demand for 17mn t of steel.

Upgrading of 125,000km of roads over the next five years will generate steel demand from barricades along highways, bridges and other structures.

The government was silent on adding additional railway kilometres, apart from a few hundred kilometres for metro rail projects.

Steel market participants were disappointed as no major import duty increases were announced, except for stainless and alloy steel ingot imports being taxed at 7.5pc from 5pc earlier. But steel mills are still unwilling to cut back offer prices as they hope a separate announcement may be made on additional import duties on steel. Major steel mills have demanded a 25pc import duty on steel imports on the lines of Section 232 duty announced by the US last year.

The budget announcements did little to support Indian coking coal buying interest with no change to the 2.5pc tax on coking coal imports.

"India's monsoon is the start of a dull demand period that is also following the elections that brought a lot of construction activity to a halt," said an Indian coking coal trader. "Infrastructure projects are still waiting for funding and the steelmakers are lacking revenue. So they will wait for prices to come off further before they buy."