Andy Beshear Promises to Find Answers to Blackjewel Miners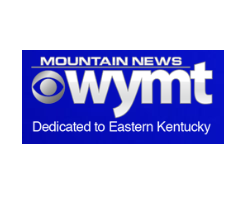 July 7, 2019 - Earlier this week, Blackjewel LLC filed for bankruptcy. Since then, Eastern Kentucky miners have suffered as their cashed paychecks suddenly bounced, leaving many with no money to feed their families.

On Wednesday, a federal judge approved a $5 million lifeline to help the company as it deals with bankruptcy, on one condition - that CEO Jeff Hoops resigns.

Attorney General Andy Beshear said on Friday that he has heard numerous complaints related to the Blackjewel bankruptcy, and released the following statement:

"My job is to protect Kentucky families and ensure our workers are treated fairly and with the dignity they deserve. In the last several days, my office has received numerous troubling complaints related to the Blackjewel mining company ranging from clawed-back paychecks to child support issues. I have therefore instructed my office to use all of its powers and resources to seek answers for those who have been harmed. No Kentuckian should put in an honest day's work only to have their paycheck taken away and their livelihood disrupted."

Some news outlets reported that Hoops was building a large resort in Milton, West Virginia and that construction would continue despite the bankruptcy.

Brent Walls is CFO of Clearwater Investment Holdings, LLC, which is an investment holding company involved with the resort's construction. According to a statement from Walls, Hoops and his family are connected to the resort but none of the money from Blackjewel went into funding the project.

Blackjewel has mines in Wyoming, Kentucky, Virginia and West Virginia.