New Wyoming Coal Company Abandons Mines and Miners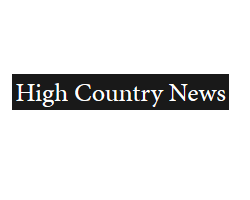 By Andrew Graham

July 8, 2019 - The second day of July laid bare the chaos left by Blackjewel LLC's sudden shuttering of the Eagle Butte and Belle Ayr coal mines in Wyoming.

State officials, caught flat-footed by the capricious move, scrambled to secure the potentially dangerous facilities, identify and minimize environmental impacts and provide services to the nearly 600 miners suddenly left without work.

Industry observers expressed skepticism of Blackjewel since its arrival in the Powder River Basin in 2017. For those who have raised alarms over workers' fates and environmental cleanup throughout the coal industry's decline, July 1's specter of a company simply locking the gate and walking away is a nightmare come true.

Gov. Mark Gordon and his executive team rushed to Gillette as did Wyoming's senior U.S. Sen. and former Gillette Mayor Mike Enzi. The governor and agency heads assured miners and local officials at a public meeting the state would help soften the blow of the lost jobs. Miners and a landowners' group meanwhile raised health, safety and environmental worries presented by huge open pit mines that aren't actively managed by trained experts — spontaneous coal fires, unsecured explosives and abandoned clean-up operations.

Joined by the director of the Wyoming Department of Workforce Services, the director of the Department of Environmental Quality (DEQ) and other agency personnel, Gov. Gordon told local city and county officials his administration is doing everything it can, as quickly as it can.

DEQ inspectors are investigating the abandoned mines, director Todd Parfitt said. Even the Wyoming Department of Homeland Security was on hand, in case of unexploded mine ordinances or other security concerns. DEQ also assured the community that the reclamation bonds for the mines were solid.

Blackjewel employees at the meeting directed many of their most pointed questions not at unemployment or mine reclamation but at a subject Gordon and his staff didn't at first address: Blackjewel CEO Jeffrey Hoops.

CEO MIA

"Has anyone had contact with Hoops," one miner asked.

Gordon and Parfitt both answered that they had not. "I look forward to his call," Gordon said.

Workers at the public meeting asked when they might be able to return to the mines and gather personal effects they'd left behind. Campbell County Sheriff Scott Matheny said it wasn't yet certain when miners could return to the properties. Other miners worried about their most recent paychecks, which they said they had struggled to cash. They wondered if Hoops would be held accountable for what some said were unpaid obligations to the local community and its miners.

Meanwhile, the Powder River Basin Resource Council (PRBRC), which represents some neighbors of the mines near Gillette, asked how Blackjewel could walk away from two massive holes in the earth.

Who is minding the store, and potential piles of combustible coal that could catch fire, the group asked in an email to DEQ officials and a member of the governor's staff.

"Did Blackjewel provide DEQ with some notice that they were closing the mines and is there a requirement that they do so?" PRBRC executive director Jill Morrison wrote. The group provided WyoFile with the email. "How will the DEQ and the state address the immediate safety issues at the mines, specifically the status of uncovered coal that could spontaneously combust?"

A Blackjewel miner echoed those worries in an interview Tuesday evening. "Those mines can't just sit," said Lynne Huskinson, an equipment operator at Eagle Butte with 40 years of mine experience. "Things are going to happen," she said. "Environmentally it sucks."

Workers at the mines expend significant and constant effort to prevent coal fires and other safety hazards, Huskinson said.

The DEQ sent inspectors to the abandoned mines Tuesday morning to look for safety issues. "The last thing we need to have happen is some kind of big environmental impact," Keith Guille said at the time.

On the morning of July 3, DEQ spokesperson Guille said the mine inspectors were still working. "They didn't find any immediate hazards," the day before, he said. "They found some smokers, which is like the coal seams were smoking a little bit. It isn't uncommon. it's a maintenance issue to make sure that doesn't get out of hand."

The inspectors had not found explosives set in holes to loosen earth — part of the process of what miners call blasting — Guille said.

PRBRC members who live near the mine alleged that blasting operations continued after the closure.

"We know that Blackjewel blasted yesterday afternoon after the announcement about bankruptcy and mine closure," Morrison wrote in her email to DEQ. It's unclear who would have performed that work with miners sent away.

"We didn't have any reports of that," Guille said. "I'm not saying it didn't happen. there may be various reasons why maybe that occurred during or right after."

The Campbell County Sheriff's Department sent deputies to secure the mines after Blackjewel closed them Monday.

Guille did not know how DEQ was first notified that Blackjewel had abandoned the mines, he said. Word did not come from the company itself, he said. By the morning of July 3, the agency still had not had any conversations with Blackjewel, but had spoken with permit-holder Contura Energy, he said.

Who's Responsible?

On July 3 the bankruptcy judge rejected the latest Blackjewel plan for financing, dimming hopes that Hoops will secure fresh financing and reopen the mines. The operator is not the only corporate entity involved, however.

Officials noted that while Blackjewel initiated the closures, the actual permit to mine remains with Contura — an offshoot of Alpha Natural Resources created during that company's bankruptcy proceedings. That's because the Environmental Quality Council — a DEQ citizen's oversight panel — delayed the transfer of the permit due to concerns about Blackjewel's environmental violations in other states.

"The permits remain under Contura," Guille said. "Blackjewel has a license to mine. The permit itself is under Contura. The bonds are the responsibility of Contura."

Contura's bonds cover the value of reclamation, Guille said. The company has bonded up to $227 million for the mine, much of it with third-party guarantors, according to permitting information. Blackjewel has its own third-party bonds as well, for $220 million. A $27 million chunk of that bonding is in real property — two large ranches owned by the companies that would be deeded to the state if the company fails.

Still, some were relieved the name on the permits was still Contura, not Blackjewel. "Thank God they didn't (approve the permit) and kept Contura on the hook," Sen. Michael Von Flatern, R-Gillette, said of state regulators.

Were it not for the challenge to the permit transfer brought by the PRBRC, however, and the subsequent delay in approval ordered by the Environmental Quality Council (EQC), the DEQ could have approved the permit. The EQC delayed the permit after PRBRC argued the regulatory agency had not done its due diligence in examining Blackjewel's environmental and regulatory compliance record in other states.

Hoops' affiliated coal companies had 42 violations in eastern states, according to evidence presented at a May EQC hearing. Blackjewel used a loophole of sorts to get through the permitting process without first settling the problems with eastern state regulators.

But those tangled proceedings might raise their own concerns in the event of permanent closures by Blackjewel. Guille on Tuesday said it wasn't completely certain Contura would have to pay for reclamation.

"I don't want to state as fact that it's only Contura that is on the hook here," Guille said, but "they are the permittee."