Judge Rejects Bankrupt Mining Company's Financing Plan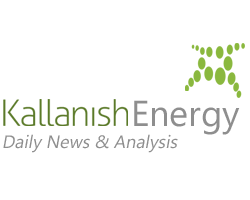 July 9, 2019 - After a marathon five-and-a-half-hour emergency hearing early last week, a federal bankruptcy court judge ruled against bankrupt mining company Blackjewel LLC's proposal that would provide financing for its mines while it reorganizes under Chapter 11.

With the court's rejection, the West Virginia-based company may be out of options that keeps its mines operating, Kallanish Energy learns.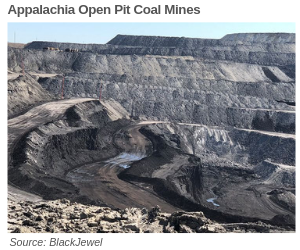 In his ruling against Blackjewel and company president and CEO Jeff Hoops Sr., Judge Frank W. Volk said "the circumstances of this rapidly unfolding case … is unlike any I have ever seen or read about or taught about."

The hearing was an attempt to salvage Blackjewel's Chapter 11 filing after being denied a $20 million line of credit to keep its coal operations operating.

That includes the Belle Ayr and Eagle Butte mines in Campbell County, Wyoming, the fourth- and sixth-largest producing thermal coal mines in the U.S. at a combined 35.5 million tons mined in 2018.

Hoops offered to front financing to keep the bankrupt coal mining operations running if his money is secured as senior priority to be paid back during Chapter 11 bankruptcy proceedings.

Without immediate court approval, Blackjewel may "have no choice but to convert these cases to Chapter 7," says a motion filed with the U.S. Bankruptcy Court for the Southern District of West Virginia.

Chapter 7 is a straight business liquidation. "If that occurs, untold amounts of value of (Blackjewel's) assets and estates will be destroyed and more than 1,700 people will be out of work," the motion says.

"It is imperative that the revised financing proposal be heard today, if at all possible, if the Debtors are to continue as a going concern."

The motion was a day removed from Blackjewel LLC first filing for Chapter 11 bankruptcy protection, then hours later shutting down operations and locking out miners when emergency funding was unavailable.

In the bankruptcy filing, Blackjewel said its creditors numbered between 1,000 and 5,000, with assets totaling $100 million to $500 million, while liabilities totaled between $500 million to $1 billion.