Atlantic Coking Coal: Soft Outlook Prevails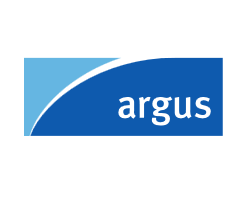 July 9, 2019 - U.S. export coking coal prices remain under pressure with market participants seeing potential for further gradual price cuts in the near term. Meanwhile, U.S. domestic talks for 2020 supply contracts are getting underway.

The Argus daily fob Hampton Roads assessment for low-volatile coking coal is at $171/t today, down by 50¢/t from the end of last week. The daily fob Hampton Roads assessment for high-volatile type A (HVA) is down by $2.50/t at $185.70/t, while the high-volatile type B (HVB) index is down by $1/t today at $150/t fob.

Some buying interest persists in Europe despite activity largely winding down for the summer period and maintenance work getting underway at some steel plants.

A Turkish mill currently has a coking coal tender under discussion, seeking a routine top-up cargo for August shipment. Since Turkey cut its customs duty on imports of U.S. coking coal to 5pc from 10pc, U.S. producers are voicing increased interest supplying Turkish mills again. "You can expect U.S. volumes to start picking up in Turkey and most U.S. producers would not have a problem with the hard cap on sulphur content set by Turkey," a producer said.

A U.S. producer noted three recent enquiries from European mills for spot HVB cargoes. The producer did not have supply available for the first two enquiries — one of which was for a partial cargo and the other for a full Panamax. But the producer is considering offering material in response to the latest, third enquiry. "This shows that the U.S. market is not awash with volumes and still tight for HVB despite weaker market sentiment," a trader said.

Discussions for HVB are hovering around the $150/t fob Hampton Roads mark, with variation factored in for quality variation, according to market participants. Buyers continue to seek discounts and sellers remain open to the possibility of further price cuts, a European trader noted, anticipating that seaborne coking coal prices as a whole may come down a bit further before bottoming out.

A European end-user said it expects fob Hampton Roads HVB indexes to fall to around $145/t fob in the next two months, meaning fixed price bookings of certain HVB coals would be achievable below that level. Another European trader described this outlook as "quite modest", anticipating that HVB indexes will fall further than this unless the steel market strengthens and lends some support to raw materials.

One market participant noted that there is some extra coking coal availability around in Europe in particular, adding that the recent closure of three Queensland mines will have little direct impact on the Atlantic market.

U.S. Domestic Talks Underway for 2020

In the U.S. domestic market, negotiations are starting for 2020 coking coal supply contracts.

Two U.S. end-users have issued requests for proposals (RFPs) for 2020. A third end-user is in talks with suppliers about reducing coking coal requirements after idling some blast furnaces. Two further end-users are yet to issue their 2020 RFPs and have not yet begun discussions, market participants said.

Settlements are unlikely to emerge for several weeks, with talks taking place amid mixed signals and shifting demand fundamentals.