Vigil Held for Victims of Deadly Helicopter Crash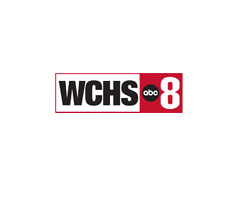 By Jessi Starkey
July 12, 2019 - Friends and family members are continuing to mourn the loss of a beloved West Virginian and his daughter.

Often called the "Coal King," Chris Cline never forgot where he came from.

Hundreds of people gathered to support each other and begin to heal Thursday night in Beckley after the loss of seven people who were tragically killed while on vacation.

After a week filled with tragedy and despair, friends and family stood on the community soccer fields that Cline made a reality to give thanks.

"Just to see the things he's done for the YMCA. We're blessed to have this complex, in large part because of Chris and his family," sports and recreation director Jason Logan said.

A true West Virginian and a self-made billionaire, Cline started working in the coal mines as a teenager. As he built his own mining empire, his dollars were never kept for himself, but shared with the state he called home.

He donated millions to countless charities across the state and took every chance he could to bring improvements to his alma mater, Marshall University.

"He never forgot about southern West Virginia. This is where he grew up. this is where he was raised, in the coalfields. It was important to him," Richard Jarrell said.

His daughter, Kameron Cline, was also remembered Thursday night, along with three of her friends, Brittney, Jillian, and Delany.

Two other victims include Geoffrey Painter and pilot, David Jude.

The news is still jarring to the Beckley community, but Thursday they took a step to move forward together.

"You're just numb. The whole community has really been numb for a week now. This is our opportunity to come together to grieve together and mourn together," Jarrell said.

A memorial service will be held for Chris and Kameron Cline Friday at 5 p.m. at the Raleigh County Armory Civic Center in Beckley.