West Virginia Manufacturing Business to Hold Job Fair, Add Up To 100 New Employees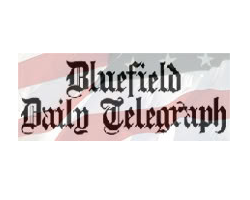 By Charles Boothe

July 13, 2019 - A Bluefield, West Virginia company is seeing business pick up enough to add up to 100 new employees.

Industrial Plating & Machine (IPM), formerly EIMCO, located on Rt. 52 in Bluefield, will hold a job fair on July 24 from noon to 6 p.m., company representative Kim Smith said.

The fair will be held at the company, 1172 Coal Heritage Road in Brushfork.

"We need machinists, welders and mechanics," she said. "We will interview on the spot."

The company manufactures precision parts for various industries.

Ronnie Marshall, IPM senior vice president, said the demand for products prompted the company to expand its workforce.

"We are still doing what we do, we are just doing a lot more of it," he said, adding that the company has diversified from a mining focus to include many industries.

"We are real diversified," he said. "We are not just in mining. A lot of our customers are down South and up North. We have to work harder to keep up with the demand."

Marshall said the demand for IPM products comes from various industries.

"It's a good thing," he said of the increase in demand and the job expansion.