Miners Honoroed at Competition Awards Banquet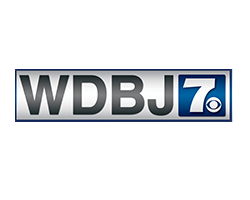 By Jen Cardone

August 9, 2019 - The 53rd annual Virginia Mining Institute Mine Rescue Contest officially wrapped up Thursday night, but this year, awards were presented in a different way. Families honored a coal miner in their lives that left a memorable experience with them.

The idea is something that came from the first female president of the Virginia Mining Institute this year, Judy Steele Horne. She said it was a way to remember her father who was a legally blind coal miner that couldn't have competed at a competition like this one.

"It's my way of honoring him personally to bring him front and center to this presentation, to recognize him as the first miner in my life that made a big impact on me," Steele Horne said.

Miners from across the country competed in a three-day event to practice the steps to take in a mining emergency.

"A lot of people don't realize how many hours these boys put in on their own time. It's really an honor for them to belong to the mine rescue," said Virginia Mining Institute Treasurer Ralph Mullins.

At Thursday's banquet, each of the 24 hand-made trophies were dedicated in honor of beloved miners.

"We know he left this world doing exactly what he loved best," said Bonnie Phillips as she addressed the crowd with her two daughters.

They were remembering Ray Phillips, a husband and father. He worked for 38 years at Consol Energy and right after he retired, he died of a rare kidney cancer within 14 months.

"It's such a pleasure to be able to honor him in any way that we can," Phillips said. "He'd rather be underground doing what he needed to be doing and he did love the safety part of it."

Phillips had a master's degree in safety because he knew how important it was.

"I can remember him doing a write-up in the Consol paper about zero accidents and that was his main goal is to never see anybody lose their life underground in the mines," Phillips said.

She and her daughters presented the award for First Day Competition First Place to Consol Energy with hopes that they keep safety a priority, as Ray would have done.

"A big part of our life is safety and making sure everything is safe in the coal mine and making sure we don't have to have a disaster," said Captain Brandon Tennant. "We're trained for it in case we need it. It's great to remember him in that light. He was all about safety and training for teams and stuff like that, so it's a great thing to do here and I'm definitely proud of it."

Tennant said the need to know how to work together is crucial, especially when it comes to emergencies.

"You have to have a great team, there's no one guy that can do it all," he said. "You have to have a good team to trust and follow through. That's what these competitions do and it just makes us better as a unit."

Phillips' final wish to the winning team, "I hope they love coal mining and safety as much as he did."