With Bidders on the Horizon, Cloud Peak Auction Delayed Again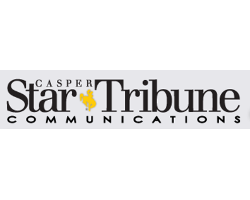 By Camille Erickson

August 9, 2019 - In what has become almost customary in coal company bankruptcies, Cloud Peak Energy filed a request to delay its auction of Powder River Basin assets by another week, court documents filed Wednesday revealed, leaving Wyoming's coal country holding its breath.

This is not the first scheduling hiccup to take place during the publicly traded company's bankruptcy — it requested a delay of the auction last week too. The court rescheduled Cloud Peak's auction until Aug. 15, with a sales hearing to follow on Aug. 19, according to recent court documents.

The company also announced it had identified qualified bidders this week but abstained from providing specifics.

"There is someone out there that wants to buy something, but we don't really know who that is, or what they are planning to buy," said Shannon Anderson, an attorney with Powder River Basin Resource Council, a landowners group advocating for proper reclamation of the land.

Cloud Peak Energy declined to comment on the delay announced Wednesday.

Insolvent coal companies unable to repay ballooning debts can auction off their assets after filing for bankruptcy, often bestowing new ownership to mines in an effort to keep up coal production. Cloud Peak has continued to operate its two mines in Wyoming — Cordero Rojo and Antelope — in addition to its Spring Creek mine in Montana, throughout bankruptcy proceedings.

"Everything is for sale," Anderson explained. "The entire company is for sale. Cloud Peak will no longer exist after this auction. They are done."


'Young and Insulated'

Cloud Peak first emerged in the Powder River Basin in 2009 when international mining corporation Rio Tinto made moves to leave American coal production and sell its mines.

Anderson described Cloud Peak as a relatively young and largely insulated thermal coal producer operating exclusively in the basin. It evaded a wave of bankruptcies that hit metallurgical coal companies like Peabody Energy, Arch Coal and Alpha Natural Resources around 2015. And as recently as 2017, Cloud Peak was the third-highest producing coal company in the country, according to the Energy Information Administration.

From the beginning, Cloud Peak had lofty ambitions for the basin. It flirted with building a mining complex, a project that would have combined Cloud Peak's Montana mine, Black Metal mine on the Crow Reservation and idling Youngs Creek mine in Wyoming, Anderson said.

The company reported its goal of exporting the pure, high-heat coal just below the land's surface to both domestic and international markets. But the project failed to come to fruition, and the company was forced to swallow the financial loss.

Meanwhile, demand for coal sank as cheap natural gas and renewables began to surpass the king of energy in electricity generation. In 2017, Cloud Peak produced 57.8 million tons of coal, a sharp decline from its nearly 100 million tons produced in 2011.

The company's stocks tumbled, leaving the company with tough decisions to make. It gutted employees' retirement and health care benefits, and layoffs at the mines roiled several families in Wyoming's coal country Campbell County. What's more, Cloud Peak reported a $718 million net loss last year and later admitted it carried "substantial doubt about our ability to continue" in a 2019 financial filing.

All the same, Cloud Peak's top executives sauntered through the financial decline largely unscathed, fetching upwards of $6 million in bonuses just months before the Chapter 11 bankruptcy filing, according to court documents.

Possible Outcomes

Cloud Peak has a group of creditors that can place bids up to the amount of debt the bankrupt company holds. If no additional bidders come forward, the ad hoc group could offer a credit bid and eventually take over the mines and reorganize the company.

A judge approved the sale of bankrupt coal company Westmoreland, which owned the Kemmerer coal mine in southwestern Wyoming, to a group of secured creditors in June.

The recent auction this month of mines owned by cash-strapped coal company Blackjewel raked in $42 million in bids, but only a slim $1.6 million will likely go to the debtor's estate, leaving little for creditors.

Meager bids would likely translate into small returns for Cloud Peak creditors, too.

For instance, Cloud Peak owes Campbell County at least $8 million in ad valorem taxes. The county filed an objection to the company's proposed financing motion on July 8 after Cloud Peak ranked the millions it owed to Campbell County under more senior creditors.

According to the financing order approved by the bankruptcy judge last month, the county will likely not be entitled to repayment until well after more senior creditors.

"Wyoming and Campbell County haven't been very successful in getting judges to respect their seniority (in bankruptcy cases)," University of Wyoming economist Rob Godby said.

To him, the bankruptcies are indicative of a larger trend haunting the basin: the accelerated downturn in demand for coal and overproduction in the basin.

"In the basin right now, (companies) can't generate enough cash flow under current market conditions to maintain all of their obligations. In Cloud Peak's case, it was to satisfy their debt obligations," Godby said last month.

But much remains unknown until the court unseals the qualified bids, which in addition to funding for the mines would likely need to include funds for reclamation or cleanup liabilities.

"Prior to their bankruptcy, Cloud Peak was the loudest coal company," Anderson said. "They would scream whenever about regulatory overreach, they would slam the Obama administration, they had a PR machine. Now they don't say anything and nobody has any information. So it's really hard to know what's going on in that company's head."

Cloud Peak Energy's auction will be held at 9 a.m. Mountain Time on Aug. 15 in New York. A final sales hearing is scheduled at 8 a.m. Mountain Time on Aug. 19.