Ramaco Resources, Inc. Reports Second Quarter 2019 Financial Results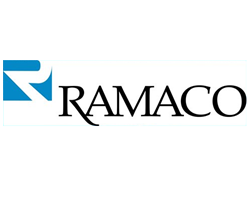 August 14, 2019 - Ramaco Resources, Inc. (METC) ("Ramaco," "Ramaco Resources" or the "Company") has reported second quarter net income of $10.6 million, or $0.26 per fully diluted share for the quarter ended June 30, 2019, as compared to a net income of $10.2 million in the prior year quarter ended June 30, 2018. The Company's adjusted earnings before interest, taxes, depreciation, amortization and equity-based compensation expenses ("Adjusted EBITDA") was $19.1 million for the three months ended June 30, 2019, as compared with Adjusted EBITDA of $14.9 million for the three months ended June 30, 2018.

Second Quarter 2019 Summary

Year over Year Quarterly Comparison

Overall sales of company produced tons in the second quarter of 2019 were 499,000 tons, a 1% increase from the second quarter of 2018 of 493,000 tons. Cash margins on Company produced and sold coal at Elk Creek improved by 32% from approximately $37 per ton in the second quarter of 2018 to approximately $49 per ton in the second quarter of 2019. Cash mine costs per ton on Company produced and sold coal at Elk Creek were $66 in the second quarter of 2019 compared to $53 in the second quarter of 2018.

2019 Quarter Over Quarter Comparison

Overall sales of company produced tons in the second quarter of 2019 were up 13% from the first quarter of 2019. Cash margins on Company produced and sold coal at Elk Creek improved by 26%, from approximately $39 per ton in the first quarter of 2019 to approximately $49 per ton in the second quarter of 2019. Adjusted EBITDA for the second quarter of 2019 was $19.1 million as compared to $13.7 million for the first quarter of 2019 or up over 39%. Cash mine costs per ton on Company produced and sold coal at Elk Creek were $66 in the second quarter of 2019, up approximately 5% from $63 in the first quarter of 2019.

Randall Atkins, Ramaco Resources' Executive Chairman remarked, "We are of course very pleased to report our strongest quarter to date, basically across the board. We have achieved record results in all of our key financial and operational metrics and are looking forward to continuing our measured production growth throughout the balance of the year and into 2020. Given the current turbulence in both the financial and coal markets, it is worth reemphasizing the conservative approach which we have deployed to build our company. Ramaco was strategically designed to weather these types of market dislocations. Ramaco continues to have some of the lowest cash mining costs, net debt and legacy liabilities of any of our public peers. We have done so while providing our customers high quality metallurgical coals, which have been widely accepted in the blends of both our domestic and international customers. We look forward to participating in the current 2020 domestic marketing season as an incumbent supplier to many of our best customers and to also expanding our sales profile in this coming year into new export markets."

Additional Financial Results

The Company ended the quarter with approximately $5.5 million of cash on hand, $26.1 million of accounts receivable and $21.2 million of availability under the Revolving Credit Facility. Free cash flow generated during 2019, as well as borrowings available through our Revolving Credit Facility, are expected to be used to fund working capital, mine expansion and related capital expenditures.

Actual cash taxes payable for 2019 are expected to be less than $0.2 million.

In the first half of 2019, the Company recorded income tax expense of $3.5 million for an annual effective tax rate of approximately 16.8%.

Capital expenditures totaled approximately $11.5 million during the second quarter of 2019 and approximately $19.8 million through the six months ended June 30, 2019. Capital expenditures decreased by approximately 22% compared to the second quarter of 2018.

Operational Results

The exhibit below summarizes some of the key sales, production and financial metrics for the periods noted:

Michael Bauersachs, Ramaco Resources' President and CEO commented, "Overall, our second quarter performance was very good. Our mines, although continuing to lose some potential operating shifts, performed quite well. There were no noteworthy production issues in the second quarter. We anticipate a stable and slightly improving production profile throughout the second half of the year."

"As the third quarter is progressing, we are watching two trends develop. First, we are seeing a deceleration in international pricing, mostly driven by lower demand and uncertainty surrounding Chinese import restrictions. Second, we are seeing pronounced financial weakness in the form of numerous coal bankruptcies. Our well capitalized mines are becoming the new standard in our operating regions. The reliability and quality that comes from our mines has created one of the strongest North American coal sales portfolios in the space. 2020 domestic contracting has begun. It is a very good time to have an outsized incumbent North American sales position that is well embedded into our customer's blends."

"With that being said, we have made a large push to qualify our coal in all key international markets. The large number of recent US coal bankruptcies has caused concern with potential export customers. Our advantaged balance sheet, combined with our approach to mining, is helping set us apart and advance these important efforts."

To read the full results with financial figures included, click here.