Department of Labor Asks Judge to Halt Movement of Blackjewel Coal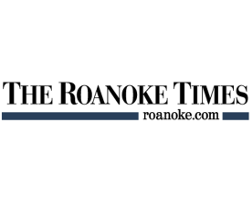 By Tim Dodson

August 14, 2019 - The U.S. Department of Labor is asking a federal judge to halt the movement of coal from two Virginia facilities owned by bankrupt coal operator Blackjewel LLC until idled workers receive overdue pay.

The federal government considers coal at Blackjewel facilities in Raven and Honaker "hot goods" produced in violation of the Fair Labor Standards Act, which prohibits the transportation of goods made in violation of minimum wage and overtime requirements.

As a result, the federal government requested an order in bankruptcy court prohibiting the transport of coal at these locations and requiring that any sales proceeds from the coal be held in an escrow account until the issue of uncompensated work is resolved.

Blackjewel is cooperating with federal authorities, the company's attorneys wrote in a preliminary response filed Aug. 10.

The federal bankruptcy court in Charleston, West Virginia, had not ruled on the motion as of Tuesday afternoon.

Department of Labor investigators interviewed Blackjewel employees in Virginia, who said they were owed pay from between June 10 and July 1. About 20,000 tons of metallurgical coal — with an estimated value of at least $2.5 million — were observed stockpiled in train cars at a facility called Raven Dock, and employees told investigators 1,800 tons of clean coal and 15,000 tons of raw coal were at the Flat Rock Prep Plant in Honaker, according to the government's filings.

Blackjewel filed for Chapter 11 bankruptcy protection on July 1. At the same time, the company halted operations at its facilities in Virginia, Wyoming, Kentucky and West Virginia, and most of the company's 1,700 employees found themselves out of work.