Bluefield Coal Show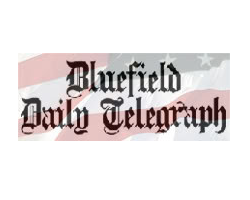 August 25, 2019 - The 23rd biennial Bluefield Coal Show is now less than a month away. Thousands of supporters of the coal industry will once again be converging upon Bluefield for this year's show, which will be held from Sept. 11-13 at the Brushfork Armory.

The gathering of coal professionals is one of the region's biggest events. Local hotels, motels, restaurants, malls, department stores and convenience stores all benefit from the large influx of industry visitors to the region. This year's coal show is once again sponsored by the Chamber of Commerce of the Two Virginias. But for the first time in its long history, this year's show will have a new general chairman, Bob Ramsey. Ramsey is taking the place of one of the show's founders and long-time chair, Charlie Peters, who passed away in May 2018. Peters had guided the show from its start in 1976 through 2017.

Ramsey is president of Peters Equipment and Ramsey Industrials and was named the new chair in October 2018.

"It is shaping up to be an excellent show," Ramsey told the Daily Telegraph last week. "We are very excited about the direction it is headed. There is a lot of enthusiasm for the show."

This year's keynote speaker will be James A. Brock, the president of CONSOL Energy. The company announced plans earlier this year to open a new metallurgical coal mine in southern West Virginia in 2021.

The Associated Press reported earlier this year that the new mine in the Wyoming County community of Itmann will employ between 100 and 150 workers. Construction is expected to start by early next year.

Ramsey said he also expects Gov. Jim Justice and Sen. Joe Manchin to attend this year's show.

Vendors are still being signed up for next month's show. The 2017 gathering had 180 participating vendors, and the chamber is anticipating 190 for this year's show, according to Debbie Maynard with the chamber.

That is great news to hear. The coal show continues to be a huge event for our region.

We look forward to another great show this year.