Duke Energy Florida 2020 Coal Burn Expected to Fall 34.5% on Year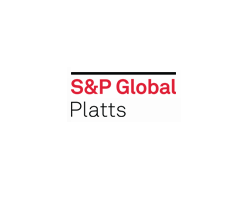 By Tyler Godwin

September 1, 2019 - Duke Energy Florida is expected to burn 1.09 million st of coal in 2020, down 34.5% from 1.67 million st estimated to be burned in 2019 and 70.8% lower than the 3.74 million st burned in 2018, the utility said in a state regulatory filing Friday.

The regulated utility, a subsidiary of Duke Energy, told the Florida Public Service Commission that coal's generation mix is projected at 6% in 2020, down from an estimated 9% in 2019 and 22.6% in 2018.

Natural gas burn is projected to climb to 91.9% of the mix in 2020, up from 90.4% in 2019 and 77.1% in 2018. Solar generation's share is expected to rise to 2.1% in 2020, up from 0.6% in 2019.

Coal is estimated to generate 2.4 million MWh, while gas is projected to generate 36.65 million MWh, compared with 3.61 million MWh and 36.23 million MWh in 2019, respectively.

Average delivered cost for coal is expected at $104.84/st in 2020, or $4.45/MMBtu, up from $88.99/st, or $3.89/MMBtu, in 2019, respectively. Gas is estimated at $4.06/MMBtu in 2020, up from $4/MMBtu in 2019.

Heat rate efficiency for coal in 2020 is estimated at 10,703 Btu/KWh, while gas is at 7,207 Btu/KWh, resulting in dispatch prices of roughly $47.63/MWh and $25.12/MWh, respectively. In 2019, coal's dispatch price is projected at $41.13/MWh, and gas was $29.65/MWh.

At the end of 2020, the company is expected to have an inventory of 417,395 st of coal, worth $36.04 million.

Projected market price for the company's Crystal River coal-fired plant, which has operating scrubbers for use of higher sulfur coal, is projected at $71.80/st in 2020, or $3.05/MMBtu, up from the estimated NYMEX Henry Hub gas price of $2.63/MMBtu, according to the filing.

In 2018, the Crystal River plant took deliveries of 743,551 st of coal from mines in Colorado, Indiana and West Virginia, with an average heat content of 12,111 Btu/lb, according to data from the US Energy Information Administration. The sulfur content of the coal averaged 3.3 lbs SO2/MMBtu and cost roughly $81.17/st last year.

The majority of the coal, or 450,880 st, delivered to Crystal River in 2018 came from Murray Energy's Monongalia County mine in West Virginia at an average delivered price of $74.18/st. The coal from the Northern Appalachian mine had an average heat content of 12,959 Btu/lb and a sulfur level of 4.3 lbs SO2/MMBtu.