The Floor for Coal's Decline is a Topic for Debate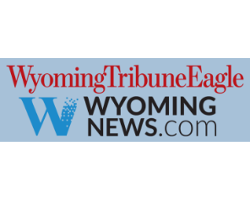 By Ramsey Scott

September 1, 2019 - The market for coal being in a decline is not in question. But how that decline looks, whether it's a soft glide to a steady floor or an ever-increasing spiral down, isn't an agreed upon fact.

During a Friday meeting of the Wyoming Legislature's Joint Minerals, Business and Economic Development Interim Committee, lawmakers spent most of the day hearing about what the future has in store for the state's coal market.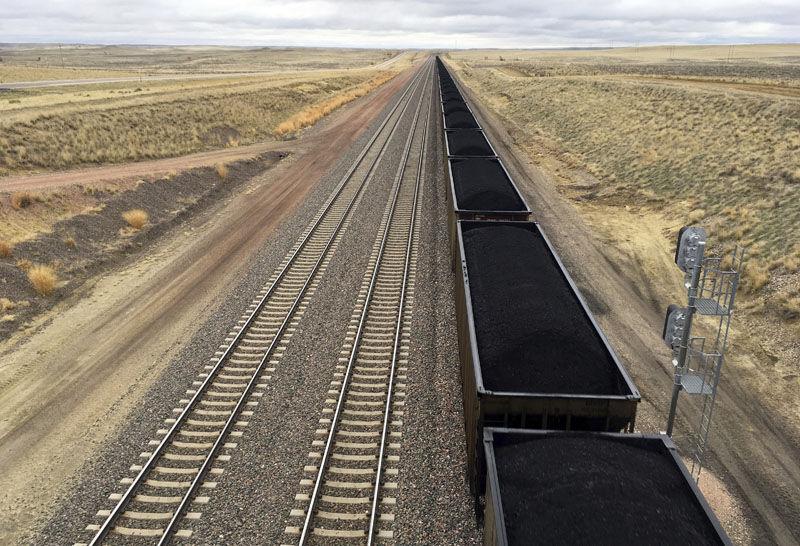 In this March 28, 2017, file photo, a train near hauls coal mined from Wyoming's Powder River Basin near Bill, Wyoming.

Photo by Wyoming Trbune Eagle


Both industry representatives and economists agreed the market has been down for coal. But where the floor is for the market, and how to ensure Wyoming and other coal producing states land softly will be a major question moving forward.

Travis Deti, executive director of the Wyoming Mining Association, said no one is sticking their head in the sand about the issues facing the coal industry. But he said Wyoming is still mining a significant amount of coal and producing almost $800 million in state and local revenues in 2018.

Committee Co-Chairman Mike Greear, R-Worland, and Deti both see the industry slowing to a steady glide down to a solid floor.

And while the current period is painful, the industry will still be a reliable source of energy and state revenues moving forward, even if it doesn't reach the heights of 2008 and 2009, when the industry brought in more than a billion dollars for local and state governments.

"Things have changed. We've seen a lot of bad news in the newspapers, and I think that taints some things," Deti said. "We're still mining an awful lot of coal out of the Powder River Basin. And $790 million in revenue isn't chump change. Yes, it's down, but I think you're exactly right: They're not going to shutter their doors tomorrow and go home."

That glide down could be a lot harder of a fall, given the projections of economists looking at the state of coal across the country.

Robert Godby, director of the Center for Energy Economics and Public Policy at the University of Wyoming, said the current trend for the coal market is of continuing decline. Each year's projections for coal moving forward shows a continuing downturn that changes in government policy so far hasn't stopped.

Instead, there is a direct correlation between the increase in fracking for natural gas and the decline of coal.

"Regulation gets blamed for a lot of this, but to be honest with you, it's mostly been driven by markets," Godby said. "This is permanent change. As renewables are all cheaper than coal, it will probably continue as the technology keeps rolling along."

The issue, Godby said, is the production capacity of the Powder River Basin is still above the demand of the market. That's why when the Blackjewel Mine closed in Gillette this year, there wasn't a bump in prices as production contracted.

"We have too much capacity and too small a market for it," Godby said.

The production of Powder River Basin coal dropped 25% from 2012 to 2018. And the current projections see anywhere from a 9% drop to a 36% drop in production by 2028.

The goal for policymakers now should be to find a way to help producers contract to the size where they can still produce and maintain viability, Godby said. And while we wait for new technologies to eventually come online to help increase the viability of coal, we need to focus on the needs of communities that are being disrupted by the market, he said.

"All of us are getting older, and you might say we're all declining," Godby said. "But that doesn't mean you have to be unhealthy in your decline. And a similar thing happens in a mature industry."

Sen. Chris Rothfuss, D-Laramie, said the Minerals Committee, and the Legislature as a whole, didn't address these issues when they were first presented more than a decade ago. And he didn't want a situation where the hope of a solid floor for coal and the potential for new technologies to help increase viability down the road keeps the Legislature from acting now.

Greear said he wasn't naive about the need to address these issues. He said from his view, the Legislature had the next five years to put together a plan to help the industry, communities and the state's revenue supply manage the continued slowdown of coal as more and more plants close across the country.