U.S. Southeast Energy Sectors Gird for Arrival of Hurricane Dorian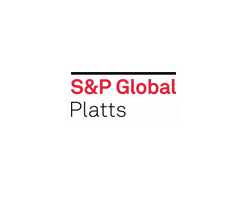 September 1, 2019 - Bringing with it the potential for significant impacts in the oil, natural gas and power markets, Hurricane Dorian is expected to strengthen into the first major hurricane to hit the U.S. Southeast this season, making landfall Tuesday on Florida's East Coast, according to the National Hurricane Center.

The Category 3 hurricane was expected to strengthen as it moves toward Florida, potentially becoming a Category 4 hurricane by late Saturday.

Concerns that Dorian will reduce demand for natural gas and gasoline caused prices for both commodities to fall Friday, with Florida Gas Zone 3 prices dropping 8 cents to $2.26/MMBtu, a seven-day low.

Dorian had yet to impact trade flows, apart from increased gasoline buying ahead of the storm. Analysts and industry and government sources suggested Dorian could pose significant risk to energy infrastructure and markets in the region.

Power

**Dorian poses a major risk to Florida's power sector, potentially impacting all the companies that provide power to the state.

**Hurricane Irma, which made landfall on the southwestern side of the Florida Peninsula as a Category 3 hurricane on September 10, 2017, had a significant, but brief, impact on power load. Load initially fell about 40% on September 10, followed by a 63% drop, from the prior seven-day average, on September 11 and then a slow recovery over the following two days.

**Based on Florida load data for August 27, which totaled 783,745 MWh, a similar drop in load would amount to a 24-hour total of about 493,688 MWh. However, Dorian's demand impact may end up being more significant and potentially longer lasting given its expected landfall location on the more heavily populated East Coast of Florida and projected northward turn up the center of the state.

**Florida Power & Light, which serves roughly 5 million customers, said Friday it was mobilizing a 16,000-person restoration workforce to operate from 24 staging areas across its 27,650-square-mile service territory in preparation for Dorian.

**FP&L has two nuclear plants, each with two units, on south Florida's Atlantic Coast: the 1,770 MW Turkey Point plant in Homestead; and the 2,213 MW St. Lucie plant in Jensen Beach, which is expected to be directly in Dorian's path.

**FP&L designated on Friday its "storm riders" who will man its St. Lucie plant prior to the arrival of hurricane winds and remain at the facility during the entirety of the storm.

**The two reactor facility has weathered three severe hurricanes, including Matthew in September 2016, Jeanne in September 2004 and Frances in August 2004.

**It is a regulatory requirement that U.S. nuclear units must shut at least two hours before the projected arrival of hurricane-force winds, those over 74 mph. Nuclear reactors are protected against extreme winds, including tornado-strength gusts, but shut as a protective measure in case off-site power is lost.

**FP&L has become Florida's largest generator of solar energy, with more 1,250 MW of capacity installed at 18 facilities throughout its service territory as of May 2019. Dorian could provide a stern test of solar generation's resilience in the face of hurricane-strength winds.

**Duke Energy Florida has a customer base in Florida that comes to around 1.8 million spread out over 35 counties. However, it has more than 750,000 customers located in just five east central Florida counties that could be in Dorian's direct path.

**Duke Energy Florida owns and operates 19 natural gas, solar and coal plants, generating more than 10,000 MW. Three of Duke's largest facilities in Florida are the 1,632-MW, gas-fired Citrus County plant, the 1,422-MW Crystal River coal-fired plant and the 2,045-MW Hines gas-fired plant.

**Duke Energy said Friday it will put more than 10,000 personnel in place to support restoration, including employees from the Midwest and the Carolinas.

**Gulf Power serves roughly 450,000 customers in eight counties throughout Northwest Florida. The company was acquired in January by NextEra, the parent company of FP&L.

**Tampa Electric serves 765,000 electricity customers in West Central Florida. The company owns three power plants capable of generating more than 5,000 MW.

Natural Gas

**Spot gas prices in Florida fell Friday on expectations of lower demand from the generation sector on the back of electricity outages. Florida Gas Zone 3, the primary pricing location for gas flowing into Florida, fell 8 cents to $2.26/MMBtu, a seven-day low.

**Power burn levels in Florida and Georgia are likely to be at risk. Platts Analytics data shows total sample demand for Florida has averaged 5.2 Bcf/d month to date, with gas burns from power plants accounting for 4.7 Bcf/d of that demand.

**Sample demand in Georgia has averaged 2.5 Bcf/d, with power plants accounting for roughly 1.9 Bcf/d of that.

**Platts Analytics forecasts total Southeast power burn to average 11.3 Bcf/d over the next week, approximately 200 MMcf/d less than levels experienced over the past week. However, cooler weather, heavy rainfall and potential flooding could add downside risk to power burn estimates, especially if severe weather damages power lines and related electricity infrastructure that could reduce loads.

**Sabal Trail Transmission pipeline terminates at a Central Florida Hub south of Orlando, where it interconnects with the two existing natural gas pipelines that serve central and southern Florida. Enbridge, the owner of the pipeline, said Friday it is monitoring the storm.

**Williams operates the Gulfstream Natural Gas pipeline, a 745-mile, 1.3 Bcf/d underwater line from Mobile Bay, Alabama, to Tampa Bay. A Williams spokesman said Friday the company is prepared to operate its compressor facilities remotely and does not anticipate any operational impacts from the storm.

**Kinder Morgan, owner of the Florida Gas Transmission pipeline, an approximately 5,300-mile system that transports gas from South Texas to South Florida, said the company continues to monitor the storm.

Refined Products

**Concerns that Dorian would cause a drop in gasoline consumption helped push NYMEX RBOB futures lower Friday, with the front-month contract falling 7.13 cents to settle at $1.6134/gal.

**Florida drivers have been filling up ahead of the storm's arrival, causing some retail stations to run out of fuel, according to the Florida Petroleum Marketers Association.

**"From what I've seen, anywhere between 25% to 30% of stations are out of fuel and are being resupplied, meaning that about 70% to 75% are at half-fuel," Ned Bowman, executive director of the Florida Petroleum Marketers Association, said Friday.

**Resupply has been coming in, he said. "Lines are long at the racks, but suppliers have plenty of [it]; they're just trying to get it out to the dealers," said Bowman. "We have plenty of gasoline in the ports."

**Florida relies on waterborne refined products supplies, as it has no refineries and is not served by major pipelines. Refined products are delivered primarily to marine terminals at Jacksonville and Fort Lauderdale (Port Everglades) on the east coast and Tampa on the west coast.

**Kinder Morgan's Central Florida Pipeline delivers refined products from the Tampa terminal to Orlando. The company said it is monitoring the storm.

**Florida ports were open to commercial traffic Friday, although the U.S. Coast Guard set port condition X-Ray and Whiskey for several ports, meaning departing ships must "do so within 12 hours of gale-force winds."

**According to S&P Global Platts Analytics, Florida's distillate demand is roughly 149,000 b/d, about 3.8% of the U.S. total, while the state's gasoline demand is 594,000 b/d, around 6.4% of the U.S. total.

**Looking at the last eight major hurricanes dating back to 2005, Platts Analytics has calculated that on average hurricanes have caused gasoline demand in the affected states to fall 22.4% and distillate demand to fall 10.6%.

**Assuming the storm is isolated to Florida, demand losses should run 133,000 b/d for gasoline, 16,000 b/d for distillate and 10,000 b/d for jet fuel.

**Spot Gulf Coast jet fuel prices fell 90 points Friday to be assessed by Platts at NYMEX ULSD minus 3.40 cents/gal on the expected demand destruction.

Offshore Oil Production

**Observers are focused on whether Dorian fizzles out after it makes landfall in Florida or continues over the Gulf of Mexico and toward some of the US' most prolific production areas offshore. The current projected path indicates a sharp northward turn up the Florida peninsula after landfall with no threat to Gulf production operations.

**Many large offshore Gulf fields operated by BP, Chevron, Shell and a few midsized producers are sited slightly east of Louisiana's "big toe" in waters technically south of Mississippi and Alabama.

**Collectively, these fields account for the bulk of the Gulf's roughly 1.79 million b/d of oil, according to the U.S. Energy Information Administration. Little crude is produced offshore Texas, which tends to be more gas-prone and found in shallower waters.

**The exception is Shell's Perdido Hub, a remote production facility in the Alaminos Canyon area of the southern Gulf located near the Mexican territorial boundary. Since 2010, the hub has produced oil and gas from at least three fields, and Shell has made a few large discoveries nearby.