Analysis: India Unlikely to See 4Q Coking Coal Support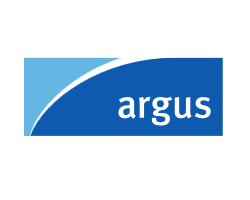 September 3, 2019 - Indian buyers are unlikely to provide substantial support to the coking coal spot market later this year, as smaller steel mills scale back production and the main mills remain well supplied by contracts.

China has restricted the import of coal including coking coal throughout the year to support the domestic industry and maintain quality controls to reduce pollution. With the goal of keeping 2019 import volumes at or below 2018 levels despite a year-to-date increase, tighter limits are expected for October-December and quotas issued to Chinese steel mills are already dwindling.

India was expected by some market participants to overtake China in coking coal imports this year. But India imported just 24.1mn t during January-June compared with 36.3mn t recorded by China in the same six-month period. This was 43.9pc of China's 2018 coking coal imports of 64.7mn t.

"Indian demand has to pick up eventually. A lot of projects have been put on hold until after the monsoon, which was really bad this year," a coking coal producer said. "People in India even wait to buy autos until after the monsoon is finished."

General elections earlier this year delayed any rolling out of major infrastructure, but the current government has yet to propose spending for new projects despite winning a stronger mandate.

A steel producer in India is so overstocked with coking coal contract volumes that it is looking to sell some on the spot market wherever possible, an Indian trader said.

"We only expect very isolated spot demand from India. Some of the medium-sized steel mills will prefer to scale back production rather than procure more feedstocks until steel demand picks up," the trader said.

If more Chinese mills back further away from the spot market as the government imposes tighter fourth-quarter import restrictions, spot prices will come under even greater downwards pressure unless coking coal producers also scale back production, the trader said.

Many large-scale Indian mills will keep production rates high and continue to stockpile steel with the expectation that sales will get a seasonal lift later this year and early next year, an Indian steel producer said.

"We like to remain optimistic that steel demand will improve later this year as it usually does. But the steel sector is being impacted by the trade war and it is hard to know how that will play out," the steel producer said.

Most recent enquiries from Indian coking coal buyers have been for semi-hard coking coal or semi-premium Peak Downs North that have recently been offered at significant discounts from premium brands, another Indian trader said.

"The largest Indian steel producers will wait until the end of the year before reassessing steel demand and production rates. But they cannot make up for the absence of Chinese coking coal buyers in the meantime," the trader said.