Kentucky's Riveredge Mine Closing November 1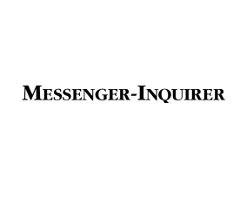 September 4, 2019 - "It feels like you've lost a member of the family," McLean County, Kentucky Judge-Executive Ed West said Tuesday as word spread that Pennyrile Energy's Riveredge coal mine was closing on Nov. 1.

West said the underground mine, which opened in 2014, produced 1.3 million tons of coal last year and had a 20-year supply still in the ground.

Around 170 employees are losing good-paying jobs, he said.

"Our first thoughts are with the people, losing their jobs just before the holidays," West said. "But it's devastating to the county too."

McLean has received roughly $500,000 in coal severance funding this year, based on the amount of coal produced in the county, West said.

That money will disappear in the future.

"Most miners are making $25 an hour or more," West said. "How do you replace jobs like that?"

Hartshorne Mining Group LLC recently opened the county's second coal mine.

But it's only been open 10 or 12 weeks, West said.

He said Riveredge was recently sold and that led to the closing.

West said he was told not to expect the mine to reopen any time soon.

"That coal severance helps us a lot," he said. "Farming is our base. Coal mining and hatcheries are the other main things."

West said, "We were never a coal mining county. And then, we had two coal mines. We were on our way to becoming the fifth-largest coal county in the state. And then, this happened."

The mine's closing will be felt by everyone, said Calhoun business owner Yvette Nelson. "It's really not good for our community ... it will be devastating to the individuals and their families who are employed by the coal mine as well as monies reduced that flow into our community. The lack of industry in our community makes the closing have a larger impact on our county."

The state reported earlier this year that McLean County mines -- primarily Riveredge -- had produced 336,405 tons of coal in the first quarter.

That was up 9.8% from a year earlier.

But McLean County isn't the only place losing mines and their good jobs.

Earlier this year, the Energy Information Administration reported that in 2008, there were 1,435 mines in America.

By the end of 2017, it said, there were only 671.

A woman who answered the phone at the mine office said, "They have no comment at this time."