Virginia Senator Mark Warner Touts Large Success of Local Economic Development Efforts During Tazewell Visit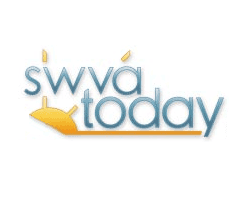 By Jim Talbert

September 4, 2019 - U.S. Sen. Mark Warner, D-Virginia, hit on a lot of subjects in a short time during his stop in Tazewell.

"I can remember coming down Main Street and you could roll a bowling ball down the street and not hit anything," he said after riding what he called the tiniest portion of the Back of the Dragon to arrive at the group's headquarters. "Now all the storefronts are full. There is energy and there are restaurants. A lot of that is due to as Larry was saying, Back of the Dragon is not about him, it is about bringing the whole community together."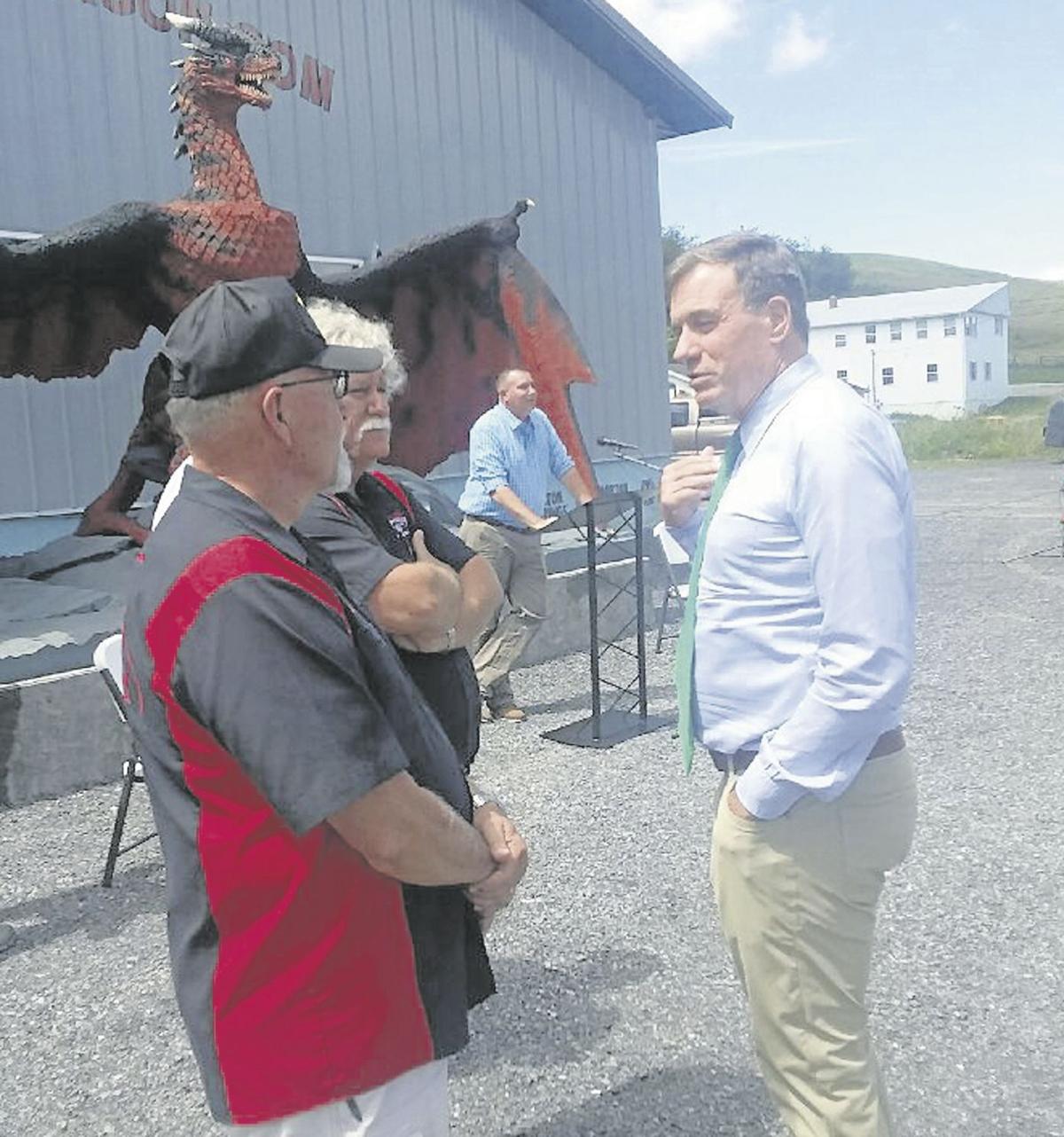 Larry Davidson and Danny Addison discuss the Back of the Dragon with Mark Warner.
Photo by Jim Talbert


"These kind of jobs can't be exported. We are not going to see somebody come and buy Back of the Dragon and move it to China."

Warner said the federal government needs to honor its commitment to coal industry issues. "We need to make sure we do our part. I think that means we make sure the coal companies continue to chip in their full amount on blck lung," he said.

The senator called for legislation to protect workers from losing pay in bankruptcies.

He also addressed the issue of coal miners pensions that were promised by President Truman when miners stayed on the job and helped win World War II. He asked people to do what they could to bring the issue to a vote. He said U.S. Senate Majority Leader Mitch McConnell, R-Kentucky, has the call on what comes to the floor and he will not bring the issue to a vote.

"If we can get that to a vote I think we can get it passed," he added.

Warner said he wished he could bring a check to help with the Black Jewel situation.

"We need to change the bankruptcy laws to make sure pay, pensions and benefits come at the front of the line not at the back."

He said the government is making progress on opioids. He asked the crowd to stay on top of elected officials to recognize that issues around addiction aren't going away.

"We need to make sure state and federal funds continue even if there is a reduction in the flow of pills to the community," Warner said.

He added meth and heroin are among the drugs making a comeback.

The senator is touting the idea of every polling place having paper ballots as a backup to make sure elections aren't interfered with. He also called for making it mandatory for any candidate, who thinks a foriegn government is interfering with their race contact the FBI. The senator is also pushing the idea of making social media companies have rules.

"If you want to go on social media and call somebody a bad name you ought to have to put your real name on that," he said.

Pharmacist Jody Fuller asked Warner about pharmacy billing during his stop. She said over 30,000 independent pharmacies would go under if something isn't done.

"If you tried to create a more messed up payment system in our health care system you could not create one that is more of a mess," he said.

Warner said the government has to force the issue in health care because the drug companies aren't going to.

Warner also made stops in Buchanan and Wise counties during his trip across Southwest Virginia.