Ohio EPA Sets October 7 Meetings on New Athens County Coal Mine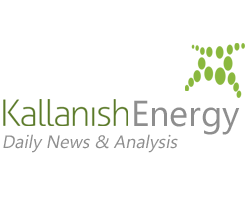 September 5, 2019 - The Ohio Environmental Protection Agency has scheduled a public meeting on Oct. 7 on proposed new surface coal mine in Athens County in southeast Ohio.

Ccu Coal and Construction is seeking a draft wastewater discharge permit from the state agency for its Johnson Run Mine near Glouster, Kallanish Energy reports.

An information session will be held at 6 p.m. at Burr Oak State Park lodge, immediately followed by a public hearing to accept comment on the draft permit.

The Ohio EPA will accept public comment through Oct. 14. E-mails may be sent to scott.foster@epa.ohio.gov.

The proposed mine would employ about 100 workers and has enough coal for about five years of operations.

It will be the third meeting held by the Ohio Epa on the coal mine that has come under attack by neighbors because of the mine acid runoff that would go into local streams.

Four Streams Impacted

The new mine would impact four streams including Sunday Creek where about $2.6 million has been spent to combat the stream pollution from previous coal mining.

The plans for the mine were initially advanced by Oxford Mining. It was owned by Westmoreland Coal, a company that went into Chapter 11. It sold Oxford to Chuck Ungurean who had previously been the Oxford company president. He formed the new company, Ccu Coal.