Unpaid Coal Miners' Protest Gets More Attention; Could Give Their Cause Leverage in Blackjewel Bankruptcy Case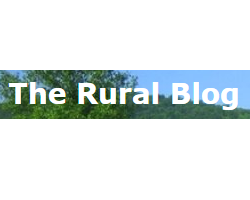 September 6, 2019 - When Blackjewel LLC abruptly declared bankruptcy on July 1, about 1,800 workers at its mines in Kentucky, Virginia, West Virginia and Wyoming were left unpaid. In Harlan County, Kentucky, fed-up miners blocked railroad tracks July 29 to keep the company from transporting coal until they had been paid. A month later, they are still blocking the tracks, and though their principal beef is with Blackjewel, the protest has "also become a declaration against corporate bankruptcy laws that they say de-prioritize workers' interests," Tim Craig reports for The Washington Post.

The protest has garnered nationwide attention as a symbol of the decline of coal-mine unions. It's especially potent because Harlan miners staged a bloody uprising in the 1930s in the attempt to get a union contract. "As mines shut down in recent decades, amid declining reserves and more stringent environmental regulations, they have been replaced with smaller, less labor-intensive operations that relied on non-unionized workers," Craig reports. Now the state has no union coal mines.

William Londrigan, president of the Kentucky State AFL-CIO, said the protest shows workers can fight back against big corporations by organizing. But Harlan County Judge-Executive Dan Mosley, a Democrat, said the local economy had been doing well in recent years and that the Blackjewel closure doesn't reflect on President Trump, who supports "right to work" laws. "This is an issue of one failed company, and one failed executive who didn't manage his company the right way," Mosley told Craig.

The Trump administration has gone to great lengths to help the coal industry, but analysts expect annual U.S. production to drop from 711 million tons to less than 600 million tons in the next five years because of competition from natural gas and renewable energy, Craig notes. And though coal industry employment has remained fairly steady since Trump took office, it will likely take a dive along with production. The Democrats are no rural heroes either, but the ruling elites from neither party seem in touch with the working class they aim to rule, T.A. Frank writes for Vanity Fair.

Trump won 85 percent of Harlan County's vote, so the protesting miners have a rule against talking politics. "That is the main reason we have gotten as far as we've got now; it's because we have kept the nonsense down," miner Chris Rowe told Craig. Rowe predicts that coal will make a comeback, "though maybe not a big comeback," and said he hopes other coal companies will remember their protest and understand that "guys are going to start standing up again."

The miners' protest gives them leverage that could resolve the issue more quickly than in other bankruptcy court cases, Prestonsburg attorney Ned Pillersdorf writes in an op-ed in the Lexington Herald-Leader. "I have no idea how this will turn out — all I know is that the Widow Combs would approve of the way the miners have taken a stand," Pillersdorf writes, referring to Ollie Combs. In 1965, Combs and two of her sons sat in front of bulldozers to prevent them from strip-mining her Knott County land. A Louisville Courier Journal photo of state troopers hauling Combs, 61, to jail shocked American audiences nationwide and influenced Kentucky's governor to pass a law forbidding state police from assisting coal operators in ending non-violent protests.

Like the widow, the miners have no leverage other than as a symbol, but that's still powerful, Pillersdorf writes. Republican Sen. Mitch McConnell has taken their side, Frank notes, pointing out that few Democratic presidential candidates have done likewise. He also questioned scant news coverage, but now the Post story follows a New York Times story on the protest.