MSHA Fatality #11 Final Report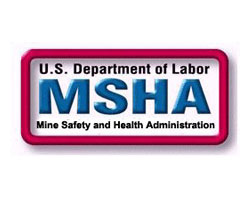 September 6, 2019 - On December 29, 2018, a dredge operator, was fatally injured at a coal mine. The victim drowned when the dredge he was operating sank.

Best Practices:

- Task train all persons to recognize all potential hazardous conditions and ensure they understand safe job procedures for elimination of the hazards before beginning work.
- Examine work areas and equipment during the shift for hazards that may be created as a result of the work being performed.
- Conduct a risk analysis before starting non-routine tasks to ensure that all hazards are evaluated and eliminated.
- Establish procedures requiring persons to alert coworkers when they are in danger.
To read the full report, click here.