Navajo Transitional Energy Company and North American Coal Bisti Fuels LLC Win State and National Awards for Safety & Reclamation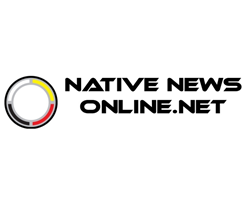 September 8, 2019 - Navajo Transitional Energy Company (NTEC) and North American Coal Bisti Fuels LLC were named to receive three different awards in the coming months. The companies were named to win the Sentinels of Safety award from the National Mining Association (NMA), the Good Neighbor Award from the Office of Surface Mining Reclamation and Enforcement (OSMRE) and the 2019 Excellence in Reclamation award by the New Mexico Mining Association (NMMA)

"We are extremely proud Navajo Mine reclamation work is being recognized by the National Mining Association, the Office of Surface Mining Reclamation and Enforcement and the New Mexico Mining Association. We work hard to make sure land is restored and sustainable for generations of Navajo people to come. To be named as the recipient for all these awards in such a short time span is a testament to the hard work and dedication of the employees at the Navajo Mine. We appreciate all the hard work our miners do every day to work safely and to properly reclaim land at Navajo Mine when mining operations are complete," said Clark Moseley, NTEC CEO.

The companies were notified of the awards during the month of August. This is the first time Navajo Mine has won these awards under NTEC ownership. NTEC owns Navajo Mine and Bisti Fuels handles the day-to-day operations at the mine.

The project submitted to the OSMRE for the Good Neighbor award focused on how reclamation is used to foster and implement educational and community projects in communities that surround Navajo Mine. Most notably, the companies devoted time to help develop curriculum and donated industrial learning tool to Bond Wilson Technical School in Kirtland, N.M.

Both companies helped develop curriculum for the technical high school and donated funding and supplies to help increase real world learning opportunities.

"Technology is changing at a rapid rate and we want to help develop students to match technical careers they may seek, including opportunities at Navajo Mine," Moseley said.

The awarded project also included a component about how Bisti Fuels selected local high school students to gather seeds in reclaimed areas of Navajo Mine, open mine tours to help communities learn about Navajo Mine, and educational outreach.

The award for the Sentinels of Safety Award is designated for mines that have a minimum of 4,000 injury-free hours. Navajo Mine also recently celebrated of having two years of no-loss time due to an injury, meaning that no workers lost work hours due to an injury.

"This award is one of the most prestigious awards that a coal mine can earn. Essentially, to be given this award means, Navajo Mine is one of the safest mines in the country for 2019. We are proud of the safety record we are establishing at Navajo Mine. Safety for our miners is of paramount importance and we are proud that we are implementing safe practices at Navajo Mine," Moseley said.

The award submission to the NMA for the Excellence in Reclamation focused on how reclamation has help engage the community in various projects. Many of the projects mentioned for the Good Neighbor Award were touted in the award submission.

"We want people to know our operations at Navajo Mine includes outreach to our surrounding communities. We support education and communities and we see our actions as investments to improve the quality of life of our communities. We are more than just a coal mine, we believe in investing in our communities," Moseley said.