India's State Ports Lift Coking Coal Imports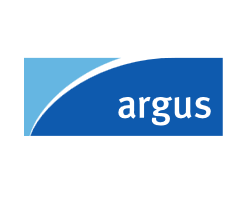 September 9, 2019 - Indian coking coal imports moving through 12 key state-controlled ports were up by 14.9pc during April-August compared with the previous year as steel capacity additions increased consumption.

The total volume of coking coal handled by the ports in the first five months of the 2019-20 fiscal year starting 1 April was 24.96mn t, up from 21.7mn t for the same period a year earlier, preliminary data from the Indian Ports Association (IPA) show.

The IPA data do not include a breakdown of which countries exported coking coal to India. Only nine of the 12 ports covered by the IPA data received coking coal shipments during April-August.

The port of Kolkata handled the largest share of coking coal imports during the period at 7.99mn t, up by 9.6pc from a year earlier. The total included 6.94mn t received at Haldia and 1.05t arriving at the Kolkata Dock System.

Coking coal imports at Paradip received 5.33mn t during April-August but this was down by 2.1pc from the same period last year. April-August imports at Mormugao in Goa state increased by 24.1pc to 3.2mn t, while volumes at the port of Vizag rose by 28pc to 3.74mn t.

Imports at Chidambaranar, Tamil Nadu were 2.4mn t, while volumes at Mumbai and New Mangalore were 963,000t and 410,000t respectively.

Ennore received 374,000t of coking coal during April-August, while Deendayal imported 570,000t. But the ports of Chennai, Cochin and Jawaharla Nehru did not take any coking coal imports during the five-month period.