Weak Coal Prices Weigh on Indonesia's State Revenues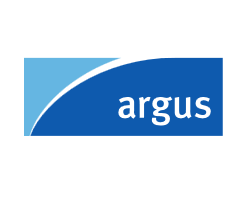 September 9, 2019 - The Indonesian government is unlikely to achieve its non-tax state revenue (PNBP) target for the mining sector this year because of weak coal prices.

Total PNBP revenues from the mining sector had reached only 26.73 trillion rupiah ($1.9bn) as of the beginning of September, amounting to 66.77pc of the government's 2019 target of Rp43.27 trillion, the energy ministry said.

This contrasted with a statement by the ministry in May that said collections were on track.

PNBP is income derived from companies that have been given the right to do business in sectors using the country's natural resources and come in the form of royalty payments and land rent.

The coal mining industry accounts for roughly 80pc of the mining sector's total PNBP collections. But weak coal prices since the start of the year have weighed on revenues.

The Indonesian HBA reference price for August was set at $72.67/t, nearly 33pc lower than a year earlier and more than 21pc lower than at the start of 2019.

Royalty payments by mining firms account for most of the PNBP revenues and these are directly linked to the HBA price. As such, changes in the HBA price have a direct impact on the amount that coal mining companies are required to pay.

Even if coal prices rise in the coming months, hitting this year's PNBP target will be extremely difficult, the energy ministry said.

The ministry's online PNBP monitoring system, which was launched in November last year, has been instrumental in ensuring that coal mining companies pay the correct royalties and land rental payments.

The energy ministry previously requested that the PNBP target for the mining sector be reduced to Rp37.24 trillion next year as it expected coal prices to remain below last year's levels amid forecasts that the HBA price could average $70/t in 2020.

But the committee rejected the proposal and instead set next year's target as Rp44.39 trillion, based on the previously agreed 2020 state budget bill. This was based on a previous forecast that the HBA would average $77/t for the whole of next year.