Electra Mining Botswana Promises Exciting Products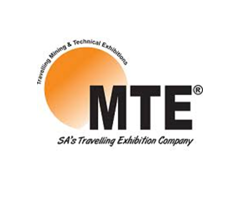 September 10, 2019 - Innovation will be a key driver at this year's Electra Mining Botswana, taking place at the Gaborone Fairgrounds from September 10-12.

Co-located with the Africa Occupational Safety and Health (A-OSH) Expo Botswana, it is the only exhibition in Botswana that covers mining, industrial, power and occupational safety and health.

"Taking place every two years, Electra Mining Botswana offers an excellent networking opportunity for buyers and sellers across these industry sectors," says Charlene Hefer, portfolio director at Specialised Exhibitions Montgomery.

"Visitors will see the latest technologies, state-of-the-art machinery, and innovative products and solutions that will help tackle business priorities such as reducing downtime, improving efficiency, containing costs and increasing profitability. The addition of A-OSH Expo Botswana broadens the reach of the show, and our partnership with local Botswana firm, TRM Group who are forerunners in occupational safety and health in Botswana, is a benefit to all stakeholders."

The South African Capital Equipment Export Council (SACEEC), a non-profit public/private partnership representing the capital equipment and project sector will be represented at Electra Mining Botswana. "South Africa remains Botswana's biggest trading partner and continues to hold huge potential for suppliers; in the mining sector but also in general engineering," says SACEEC CEO Eric Bruggeman. "However, it is no longer enough to just be a 'trading partner', more needs to be done to become 'industry partners'. We're looking forward to conversations at Electra Mining Botswana as SACEEC is working to facilitate partnerships between SA suppliers and manufacturing companies in other African countries, with the aim of building strong relationships and innovative solutions for the African market."
Latest products and technology at Electra Mining Botswana

The state-of-the-art conveyor belt lacing machine will be showcased during live demonstrations on the Mato stand and visitors will be able to learn more about their extended range of underground and plant belt cleaners.

Multotec's cyclones, samplers, pumps and water treatment products will be showcased on the stand. Multotec will also be represented by leading product specialists in the Seminar Theatre and will share global expertise on the topics of water treatment and sampling.

Also exhibiting is Multitrade Distributors, a supplier of carbide cutting tools and holding solutions to the manufacturing industry. Visitors will be introduced to AutoCrib industrial vending solutions – machines that provide control and tractability of products within a company. The vending robots can vend anything from washers through to PPE and even items as big as a Jet engine can be vended.

BEKA Schréder will be showcasing their latest high-quality industrial LED lighting solutions, including floodlights, bulkheads and linear luminaires, at Electra Mining Botswana.

Their latest LED highbay lighting solution will be launched at the show. Visitors to the OILY stand will be able to take advantage of their attractive show offer and stand a chance to win in a daily lucky draw. OILY has a product range of high-quality, OEM approved oils and lubricants that meet and exceed the demanding needs of mining industry.

thyssenkrupp will be introducing their new Eccentric Roll Crusher (ERC) designed to revolutionise primary crushing, as well as showcasing existing equipment and solutions that are ideal for Botswana mining applications.