International Companies Large Drivers of West Virginia Growth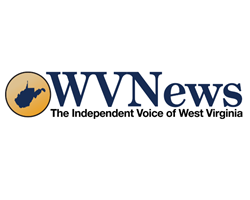 September 10, 2019 - From auto parts manufacturing to the Marcellus Shale, international and foreign-owned companies have played a crucial role in boosting West Virginia's economy — a trend that doesn't show signs of slowing down.

This was demonstrated at The Greenbrier during the recent business summit held by the West Virginia Chamber of Commerce. Antony Phillipson, who serves as Her Majesty's Trade Commissioner for North America and British Consul General in New York, gave an overview of trade between the Mountain State and the United Kingdom.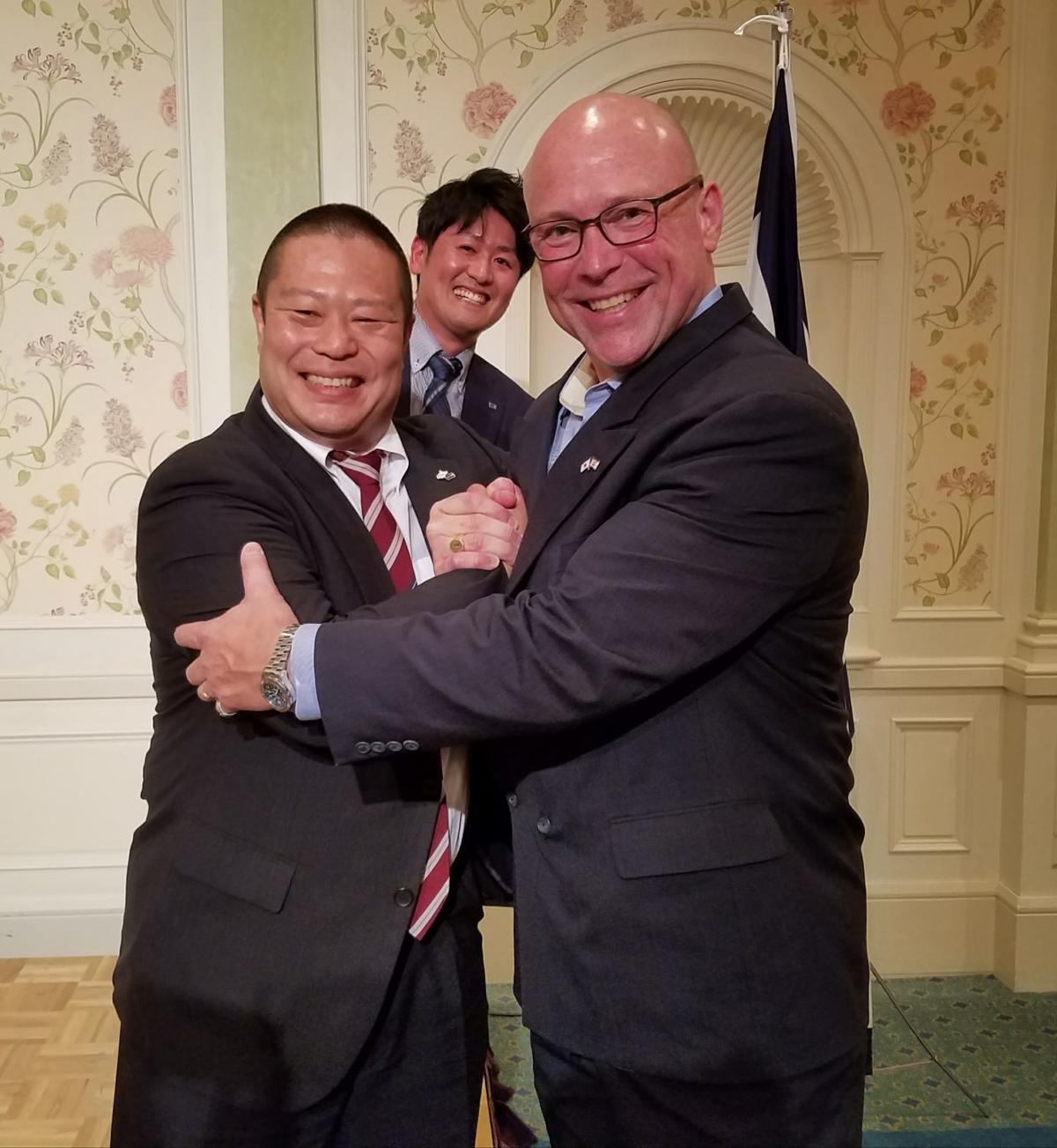 Patrick Ford (pictured right) said the diversity of investment from international companies means the formation of new friendships and exposure to other cultures, creating a business melting pot.

Photo courtesy of Business Development Corporation of the Northern Panhandle

"Over the many years of friendship between us, the U.S. and the U.K. have built a quite extraordinary trading relationship worth more than $200 billion a year," he said. "The United States is our single biggest export market and takes nearly a quarter of our exports year after year. The U.K.'s relationship with West Virginia specifically is one of longstanding and great friendship."

Phillipson said exports from the Mountain State to his country in 2017 totaled more than $300 million, making the state the U.K.'s tenth largest export market. These exports include coal, oil, natural gas, aluminum, resins and synthetic fibers, which directly support 1,600 jobs. Phillipson added that U.K. subsidiary companies operating in West Virginia support a further 4,000 jobs and a million across the U.S. as a whole. Across the Atlantic Ocean, a million British citizens also go to work for American companies operating in the U.K.

"We need to ensure that we build upon this platform," he said.

According to figures drawn from 2018 U.S. Census Bureau data, Canada is West Virginia's single largest international trading partner. The state exports $1.3 billion worth of goods to America's northern neighbor while importing $1.4 billion in the form of engines, turbines, organic chemicals and more. The in-state products going out also include engines and turbines, along with coal and plastic products.

"International trade is very important to West Virginia's economic well-being," state Chamber of Commerce President Steve Roberts said. "The West Virginia Chamber of Commerce regularly welcomes international delegations to West Virginia looking for trade opportunities in the state."

Patrick Ford, the outgoing executive director of the Business Development Corporation of the Northern Panhandle, said international companies played an invaluable role in both saving and creating industrial jobs in the area, the scale of which hasn't always understood.

"It does fly under the radar," he said. "Even when people hear Wheeling-Nisshin, it's often lost on them, the Nisshin part. When you hear Feroleto Steel, where's the origin? More than just the international origin of these companies, it's international but it's still steel."

Companies from Canada, Japan, Italy and others have set up shop there with delegations from several other companies making visits. Ford said this has another positive effect: exposing the region to other cultures around through a diversity of investment which has created a worldly melting pot on its own.

As for why so many companies are attracted to the area, Ford said a number of factors came into play. The Northern Panhandle is a transportation hub located between Pittsburgh and Columbus, Ohio with river barges, railroads and interstate highways that can access two-thirds of U.S. population and one-third of Canada's population in a day.

He also said the natural gas boom which garners so much attention is a driver for other industries, notably steel, because that boom wouldn't be possible without fittings, gauges and other heavy equipment made from steel.

Ford also noted that while these companies could've gone anywhere in the world, they chose West Virginia because the state's relatively small size and population have advantages of their own.

"What's great about West Virginia is that it's small," Ford said. "The ladder to our decision makers is shorter than anywhere else in the country."

Rep. David McKinley, R-W.Va., also attended the Chamber summit, which he said was a good opportunity to network with people and businesses throughout the whole state and not just his congressional district. He said it was an interesting chance to see economic diversification starting to take place.

Another example of this he pointed out was the expansion of the assembly plant of Japanese truck manufacturer Hino Motors in Mineral Wells, which is the company's only plant in the United States. The facility, which produces medium duty and specialized trucks, began in 2007 with 250,000 square feet but has since expanded and celebrated the opening of new complex four times as large in August.

"They're the largest truck manufacturer in the world, and they're located here in West Virginia, so it is a phenomenal thing," McKinley said. "What we're seeing is this transformation of our economy, and it's incredible to be a part of."

Ford said an effect has taken place in which one manufacturing plant sets up shop and then others will come in to establish themselves, either companies in the former's supply chain or an associated industry. This can be been in the presence of Hino Motors, NKG Spark Plugs USA Inc. in Kanawha County and the Toyota Motor Manufacturing plant in Buffalo which announced a substantial expansion of its operations earlier this year.

That plant is also Toyota's only plant in North America that produces both engines and transmissions, employing a further 1,600 West Virginians in the process.

"Like-minded businesses want to be around other like-minded businesses," Ford said.