West Virginia Business Climate, Practices Detailed at Chamber Summit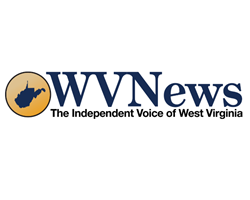 By Conor Griffith

September 10, 2019 - Members of West Virginia's business community got a sneak peak and what they can expect going forward along with some advice on best practices via presentations at the recent 83rd annual summit of the West Virginia Chamber of Commerce held at The Greenbrier.

Key among these messages was the importance of industry and business to adapt to a rapidly changing world. Ted Abernathy, a managing partner for Economic Leadership LLC, said these changes boil down to some of the most basic aspects of life.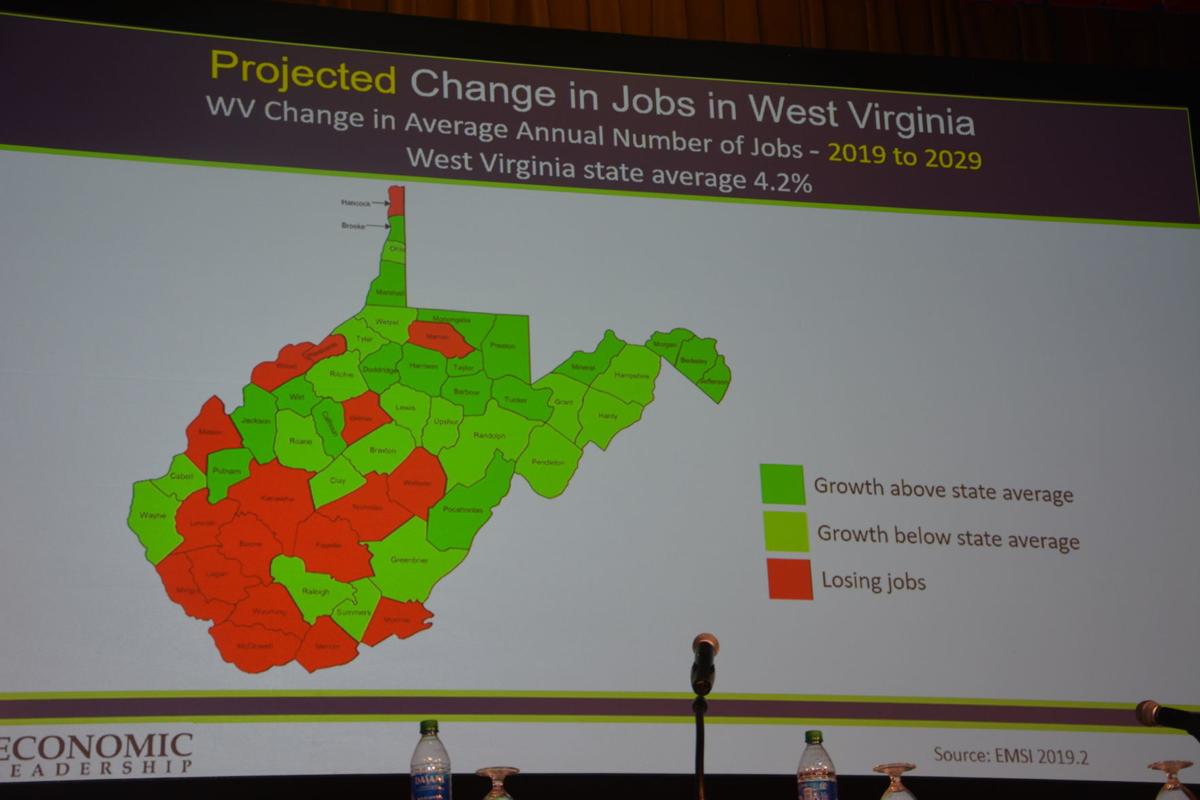 One projection shows most of the state's counties will add jobs while others along the Ohio River and south central parts of the state are expected to lose some in the next decade.

Photo by Conor Griffith


"40% of new couples meet online and only about 4% meet in church, and it used to be 40% of them met at church," he explained. "We all like going out to eat. It's projected that about half of all restaurant meals will be delivered through services like GrubHub in the next few years. The city of Raleigh, North Carolina, recently approved meal delivery by drones."

To put the pace of change into perspective, Abernathy said about 500,000 new websites around the world launched in the few minutes it took him to start his presentation while the video game Fortnite has generated $2 billion since it launched in 2017.

His assessments regarding West Virginia's economy varied depending on the context. For example, Abernathy said the Mountain State was ranked among the top 15 states most vulnerable to lose jobs to automation as technology improves. However, he noted the pace of globalization is starting to slow down with world events such as Brexit, the recent Hong Kong protests, armed conflict in Ukraine and political turmoil in Turkey. This, he said, means more business supply chains will become continental rather than global.

Abernathy said as much as 30% of South Carolina's economy could be adversely affected by the global slowdown but only about 15% of the Mountain State's supply chain.

Over the next decade, he projects a majority of the state's 55 counties adding jobs for a net growth average of 4.2%, but Kanawha County and the southern coalfields are expected to lose jobs overall by 2029.

John Deskins, director of West Virginia's Bureau of Business and Economic Research, also spoke at the summit. He noted that West Virginia's job growth has been driven mainly by natural gas, coal and construction jobs associated with it due to the current boom in production coupled with the current regulatory climate and international demand.

While this success should be celebrated, Deskins also pointed out that most of the growth has been confined to eight counties. There is still a need to increase education attainment levels for the jobs in demand, boost the workforce participation rate, which stands at 53.9 (the lowest in the nation as of 2018) and increase economic diversification to welcome all businesses large and small.

Gubernatorial candidate Woody Thrasher, chairman of the Board at The Thrasher Group, was one of the CEOs featured at the summit. His presentation, avoiding politics, also centering on economic diversification.

Between the potential of the Appalachian Storage and Trade Hub for natural gas, large-scale broadband deployment, extracting rare earth elements from the southern coalfields, the aerospace industry, the automotive sector, global companies in the Eastern Panhandle, petrochemical industries along the Ohio River and tourism, Thrasher said there are plenty of opportunities to accomplish this.

"I fundamentally believe opportunity abounds and it's not rocket science," he said. "We do not lack good ideas; there's plenty of that out there. What we lack is follow-through. That's the key. Follow-through isn't as fun but make no mistake, follow-through is critical and it's hard."

To make big ideas become reality, Thrasher emphasized coming up with a strategic plan and staying on target to avoid what he called 'an institutionalization of an initiative' i.e. high ideas that are envisioned in perpetuity but not executed.

Susan Lavenski, owner and CEO of the marketing firm Charles Ryan Associates, was another of the summit's CEO spotlights. She said adapting to rapid change and finding ways to recruit the best talent has been to key to the firm's success.

"There really is no other business that has changed so much as communications," she said.

Lavenski noted that the firm now runs the gamut of advertising, public relations, digital content and website development. But doing this required moving outside the conventional corporate box. For example, the company has adopted a casual dress code outside of key functions, extra vacation time and letting workers punch out early on Fridays if they're caught up with work.

"That helps us recruit the best in the field because we can give them that work/life balance," she said, adding that Charles Ryan Associates has over time spread to other states but will continue to be a West Virginia company. "We will continue to have our headquarters here no matter how big we grow."

"40% of new couples meet online and only about 4% meet in church, and it used to be 40% of them met at church," he explained. "We all like going out to eat. It's projected that about half of all restaurant meals will be delivered through services like GrubHub in the next few years. The city of Raleigh, North Carolina, recently approved meal delivery by drones."