Coal Keeps South Africa Alive, Says Senior Coal Analyst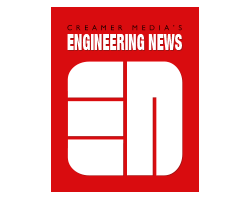 September 11, 2019 - XMP Consulting senior coal analyst Xavier Prevost has called for the continued support of coal in South Africa, especially considering that the commodity is what keeps the country, and its mining industry, "alive".

Speaking at the inaugural Coal Mining Symposium, in Middelburg, Mpumalanga, on Thursday, he told delegates that coal played a vital role in meeting global energy needs and that it was critical to infrastructure development.
About 37% of the world's electricity and 74% of the world's steel was produced from coal, he pointed out.
However, owing to the growing shift in the energy sector towards renewable energy as a means to combat climate change, he lamented that, globally, investment in new capital projects in the coal industry had declined.

"[Owing to this] and the attacks against coal, people don't want to invest in new mines."

Meanwhile, he noted that South Africa had produced about 258-million tonnes of coal in 2018 and that the coal industry had generated sales of R145-billion in 2017/18, with export sales accounting for about R73-billion and domestics sales accounting for about R72-billion.

In comparison, the gold and platinum group metals (PGMs) sectors generated sales of R69-billion and R104-billion, respectively, in 2017/18.

Exports were, however, expected to decrease this year owing to a "difficult international market", Prevost added.