Drummond CBM Project Draws Scrutiny in Colombia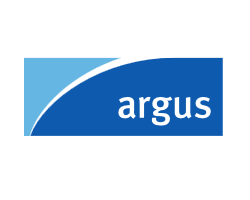 September 12, 2019 - Colombia's largest coal miner Drummond vowed to continue extracting coal-bed methane gas (CBM) at its Caporo field, dismissing environmentalists' call to stop in response to a court-ordered ban on unconventional drilling.

Drummond said it applies conventional drilling techniques and does not use hydraulic fracturing, the main practice targeted by yesterday's closely watched ruling by the State Council, Colombia's highest administrative court.

Drummond, which started CBM production at its La Loma license in the second half of 2018, told Argus that it uses conventional vertical drilling at Caporo, rather than horizontal drilling that would be used for hydraulic fracturing.

The State Council's tentative ruling dealt a blow to oil industry plans to set up pilot unconventional drilling projects in Colombia. A final court decision on the practice is not due until next year.

Drummond drilled 15 wells at Caporo between 2017 and the first half of 2018. "These wells were drilled vertically and intervened with a traditional hydraulic stimulation technique, similar to the one that has been used in the country for more than 50 years in the Cusiana, Cupiagua and Apiay fields, among others," the company said.

Even though CBM is listed as an unconventional deposit, the technique used at Caporo is conventional, the government's environmental regulator ANLA said yesterday. "ANLA has not granted an environmental license for fracking."

Environmental groups including Corporación Podion and the Colombia Free Of Fracking Alliance have petitioned the State Council to halt the CBM project because they say it violates the temporary ban on unconventional drilling.

"With the precautionary measure of the Council of State, the government must suspend not only licensing procedures, but also all the signed contracts for unconventional extraction and the licenses granted to Drummond," according to Luis Enrique Orduz for the Colombia Free of Fracking Alliance.

According to Orduz, Drummond obtained the environmental license for Caporo in 2015, but later the State Council suspended decree 3004 of 2013 that had allowed exploration for unconventional deposits, including CBM.

"Everything is based on the fact that Caporo is an unconventional field regulated on norms that have been suspended," Orduz told Argus.

Drummond expects to produce a modest 12mn-14mn cf/d of gas by 2021-22 at the Caporo project in the Caribbean province of Cesar, which will supply the firm´s coal operations that consume 13mn-14m cf/d, selling the balance into the market, Drummond's chief executive Jose Miguel Linares has said.

In a 6,462-hectare area known as Caporo North, Drummond plans to drill 57 gas production wells, but to increase output to 14mn cf/d Drummond will need new environmental licenses, Drummond said.

The company signed the exploration and production contract to develop the field in 2004, while in February 2012, Drummond declared the commercial viability of CBM on its La Loma license.

Drummond says it has invested $43mn to explore for CBM at La Loma.

The company discovered CBM in the Caporo 1, Iguana 1 and Hicotea 1 wells in 2007-10, according to the National Hydrocarbons Agency (ANH).

Drummond's plans to produce shale gas using fracturing techniques at another section of La Loma are halted until the State Council issues a definitive ruling.

Mines and energy minister Maria Fernanda Suarez said today the country's energy supply is under threat because of the court decision yesterday.

"Today, the largest gas fields are declining. We have not made large discoveries that allow us to replace those deposits. With the unconventional technique or fracking, we could have gas for 30 to 50 years," she said.