ASGCO® Announces Tri-Lateral Agreement with WAGENER-Schwelm® and NILOS®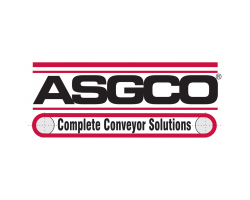 September 12, 2019 - ASGCO® "Complete Conveyor Solution's" announces a tri-lateral distribution, manufacturing and intellectual partnership agreement with WAGENER-Schwelm® and NILOS®.

The cooperation between ASGCO®, WAGENER-Schwelm® and NILOS® will greatly improve the ability to service and provide "Best in Class" products to their valued servicing distributors, end-user customers and original equipment manufacturers around the world.

"The integration of highly precise German engineering from WAGENER® and NILOS®, combined with the manufacturing, marketing, sales and service strength of ASGCO® gives us the ability to offer our customers excellent, highly engineered, "Best in the World" conveyor belt vulcanizing products that are "Made in America", said Aaron Gibbs, President of ASGCO®. "By providing our ASGCO® conveyor products through the NILOS® service branches and then also incorporating the WAGENER® and NILOS® range of products into ASGCO®'s product line; this will provide the "best in class" range of conveyor material handling solutions for our customers".

Hilden, Germany: "We are proud to announce the new cooperation with ASGCO®, a very well established and reliable brand and company. Together we are able to provide the strongest and most innovative range of products in the conveyor belting industry. The Know-How transfer in both directions guarantees sustainable and high end production as well as increase our after-sales service around the world, said Thomas J. Ziller, Owner of WAGENER-Schwelm® and NILOS®. "Briefly summarized we say - Engineered in Germany, Made in America – that's our statement for quality and customer satisfaction guarantee".

Founded in 1897, WAGENER-Schwelm® GmbH & Co. has decades of experience in the development and manufacturing of portable and stationary vulcanizing presses, for splicing and repairing conveyor belts.

Since 1926 NILOS® is known for the application-oriented development of high-quality and innovative hot and cold vulcanizing materials, compounds, cements and other conveyor belt related products.

ASGCO® "Complete Conveyor Solutions" founded in 1971 and headquartered in Allentown, PA is a leading manufacturer, distributor and service provider of proprietary conveyor and screening equipment and accessories that improve the safety and performance of bulk material handling systems.

ASGCO® is a diversified and innovative company with three major divisions that serve specific targets of the material handling industry. The growth of the company, over the years, is due to recognized improvements in the efficiency, safety and productivity of our customers operations. At ASGCO® we continue to strive to make the handling of bulk materials more efficient, safer, and more productive.

For more information, visit www.asgco.com, e-mail info@asgco.com or call 1.610.821.0216.