Globalcoal to Launch PLV Coking Coal Platform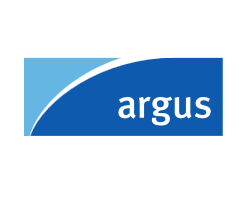 September 13, 2019 - Trading platform Globalcoal will introduce premium low-volatile (PLV) coking coal to its broking screen from October 9, in a bid to capture a bigger share of spot market liquidity.

Globalcoal will initially allow mining firms, steel producers and traders to make transactions on a fob Australia basis for the PLV brands Saraji and Peak Downs produced by BHP Mitsubishi Alliance (BMA) in Australia, but may also allow trade on a cfr China basis at some point in the future, the company said.

Globalcoal has offered a trading platform for coking coal since 2015 for "branded" premium mid-vol volumes of BMA's Goonyella, Anglo American's Moranbah North, Peabody Energy's North Goonyella, South32's Illawarra and Glencore's Oaky North. At the same time, Globalcoal allowed trading for an "unbranded" blended coking coal product, a space most commonly occupied by BMA's Peak Downs North.

More than 9mn t of coking coal has traded on the Globalcoal platform since 2015, the company said. "Price visibility is a major issue in the coking coal market," said Philip Shawcross, head of metallurgical coal at Globalcoal. "Bringing the trade of premium low-vol coals onto a transparent online environment will make a significant difference to the amount of reliable pricing information available to market participants, as well as facilitate the spot trade of these coals."

Saraji and Peak Downs are the most actively traded PLV brands on the spot market in recent years, with most trades occurring on a cfr China basis. But an October-loading cargo of Peak Downs was sold this week to a Chinese steel mill at $152/t fob Australia.

China's escalating coal import restrictions have the potential to shift more coking coal spot market liquidity into the ex-China market, including trade of the Saraji and Peak Downs brands favoured by Chinese mills for their low-sulphur content and because of a lack of domestic alternatives.

With further Chinese import restrictions expected in the fourth quarter, the launch of the PLV screen trading comes at an appropriate time, market participants said.

"It makes sense from a seller's perspective, especially since producers really do face a lot of risks now from selling cargoes on a cfr basis because of the Chinese customs import restrictions," a Chinese trader said.

But other participants have expressed doubts that Chinese buyers will use the e-platform as a means to procure their cargoes, as they still prefer traditional bilateral negotiations. "The most that this can do is to provide a reference point for Chinese buyers seeking to buy premium low-vol cargoes," a Singapore-based trader said.

If China maintains its import restrictions and more volumes of Saraji and Peak Downs are shifted to the ex-China market, the premiums sellers have enjoyed from the cfr China market may be diminished. PLV coking coal prices were last assessed by Argus at $148.65/t fob Australia and $169/t cfr China. The gap of more than $20/t with fob prices at the lower end is the widest since 2011 and more than the DBCT-Qingdao Panamax freight cost of about $15/t.

"Premium low-vol was typically offered to the Chinese market on a sell tender basis, but we will have to see to what extent the fob Australia platform will replace that process," an international trader said.

Globalcoal also said some changes to its existing premium mid-vol trading platform would take effect from 6 January next year, including a reduction in tradeable cargo size.

"As the product will be tradable on-screen with a DBCT-only option, the restriction to a minimum of 70kt for deliveries at Abbott Point, Gladstone or Port Kembla has been lifted, so that the product is now tradable with a 35kt minimum (and 5kt increments) wherever it is to be delivered," the company said.