Construction Permit Granted for West Virginia Coal-to-Liquids Plant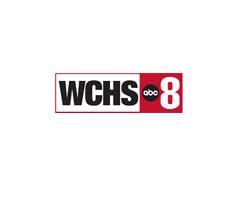 Septmeber 14, 2019 - After a lot of planning and hard work a 1.2-billion-dollar project for a coal-to-liquids facility is coming to Mason County, West Virginia.

West Virginia Department of Environmental Protection officials approved the Domestic Synthetic Fuels air permit and project which is the first of its kind in the United States.


"It's a great benefit to the state of West Virginia and more particularly Mason County," Mason County Development Authority Director John Musgrave said.

The project is expected to create 130 direct jobs on site, plus 130 new coal mining jobs to supply the facility with raw materials.

"It's going to be quite and economic impact," Domestic Synthetic Fuels Lead Developer Kevin Whited said. "It will give young people a reason to stay here, some people who moved away that would like to come back it'll give them jobs now."

Once up and running, Domestic Synthetic Fuels will take 2,500 tons of coal a day, combine it under heat and pressure with a catalyst and hydrogen taken from natural gas to produce more than 10,000 barrels of fuel a day.

"It's a new path forward for this area of West Virginia for the gas and coal industry because we use natural gas and coal and the first to use each of those in West Virginia," Whited said.

Musgrave said the permit secures the start of the project.

"This facility is going to be an enclosed facility, the coal that's going to be used will be grounded inside the building and they will have the proper air ventilation to take care of that," Musgrave said.

One that he Musgrave said is new productive use of natural resources which will help the whole state.

"It creates an add-on value, we're taking our natural resources, creating an add-on value and then being able to sell it in the marketplace," Musgrave said.

The project is expected to break ground in October and be complete late 2022 or early 2023.