Illinois Coal Association: Plants Show Strength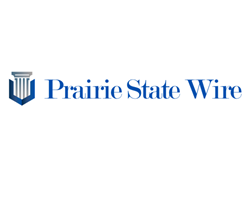 By Cindy Casey

September 14, 2019 - The Illinois coal mining industry is not showing any signs of slowing down, according to the Illinois Coal Association.

Phil Gonet, president of the Illinois Coal Association, told the Prairie State Wire on September 13 that he is slightly concerned about the coal industry as a whole due to recent events but he is not concerned for the association's coal mining plants.

"The reason for that is that 85 percent of the state's coal mined at our three plants goes out of state or out of the country," he said. "We export out from the Mississippi and Ohio rivers."

Gonet was reacting to the recent announcement that Vistra Energy of Texas will shut down four plants in Canton, Coffeen, Havana and Hennepin, with about 300 workers losing their jobs.

"Those plants don't burn Illinois coal," he said. "They burn coal from other states."

Vistra has four other plants in the state – Baldwin, Bartonville, Joppa and Newton – that will remain open. The Texas company has hinted it might close all eight Illinois power plants it acquired in a merger with Dynegy because they constantly struggle to compete in energy markets, according to a recent Chicago Tribune article.

The reason for the struggle is because of a federal court order to reduce pollution. Vistra, however, opted not to buy scrubbers that would reduce sulfur dioxide emissions from its aging plants.

"Any power plant that uses scrubbers can burn coal," Gonet said.

The three coal mining plants in the state that belong to the Illinois Coal Association are Prairie State Energy Campus in Marissa, Lake Springfield Power Plant in Springfield and Southern Illinois Power Cooperative (SIPC) in Lake of Egypt.

Gonet said the three plants combine to generate about 15 percent of the coal for Illinois. Prairie State is the newest coal mining plant and produces 6 million tons a year, Lake Springfield produces 1.2 million tons, and SIPC 1 million.

Gonet said he also is concerned "a little" by the Future Energy Job Act of 2016 (FEJA), which requires the state to add at least 4,300 megawatts of solar and wind power by 2030. The requirement is expected to stimulate investments in renewable energy and, in turn, produce more jobs. FEJA also subsidizes nuclear-energy sources — a provision touted as one that would "save" thousands of existing jobs.

Gonet said nuclear power plants can support the state's power needs because their plants are operational 24/7. "But they're not without risks."

FEJA mandates that renewable energy sources should not burden the coal industry and the state's desire for renewables still leaves the Illinois coal industry unaffected because of its high export volume.

The U.S. Energy Information Administration lists Illinois as the fourth largest coal-producing state, generating 48.2 million tons in 2017 – most of it exported to other states and countries.