New General Chair Pleased With Bluefield Coal Show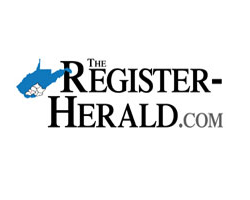 By Charles Boothe

September 14, 2019 - The 2019 Bluefield Coal Show ended Friday afternoon, and by all accounts it was a huge success.

With almost 200 vendors from around the country and thousands of people coming and going at the Brushfork Armory, attendees and organizers were enthusiastic about the show and expressed optimism for the future of the coal industry.

Robert "Bob" Ramsey, owner of Peters Equipment and Ramsey Industrials, served as general chair of the show, replacing the longtime chair and founder of the show, Charlie Peters, who passed away in May 2018.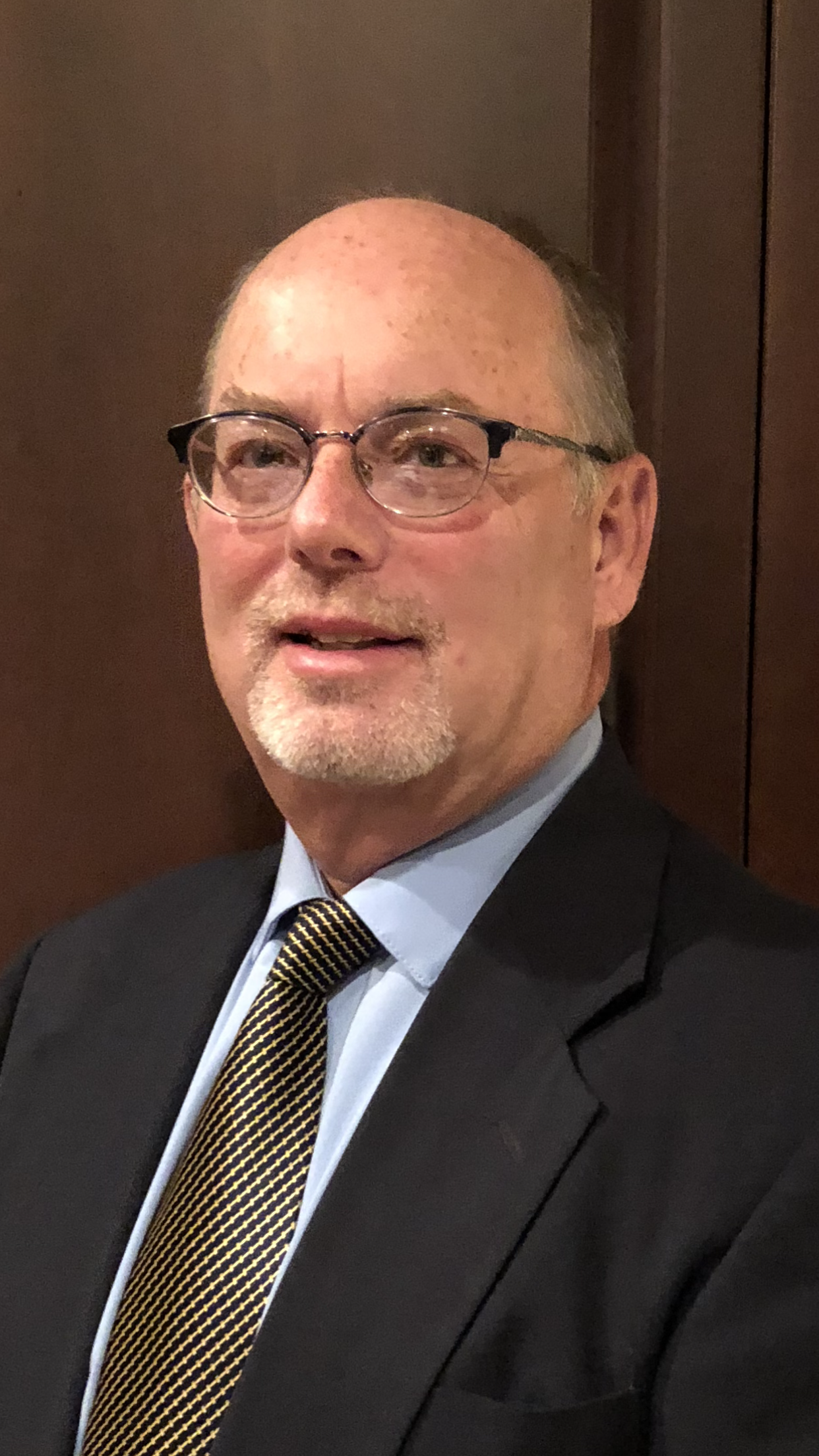 Bob Ramsey


Peters was honored throughout the show, sponsored by the Chamber of Commerce of the Two Virginias, and Ramsey said recently he knew it would be a tall task to follow his mentor, who provided leadership as well as an inspiration on giving back to the community.

But he jumped in with both feet, and is pleased to see a legacy continue.

"I am very happy with the show," Ramsey said Friday. "The breakfast meeting was excellent and it was great to have Jimmy Brock (president and CEO of CONSOL Energy and guest speaker at the breakfast) in town. That really ramped up the start of the show."

Ramsey said it was great to have decision-makers, executives, engineers, miners, planners and others from coal companies on hand.

"I think that variety of people really speaks well to all the exhibitors, and the purchasing people, of course, were here as well," he said, adding that exhibitors came from all around the eastern U.S. "We have a good cross-section of the mining industry represented from the purchasing side of things. That was exciting to us as well."

Ramsey was busy on the last day of the show walking around the armory, inside and outside, to personally thank the exhibitors for coming.

"I'm also catching their updates on what they think about the show," he said, and the vast majority are positive and saying "it's an excellent show and they enjoyed it. I think everyone is very pleased."

Ramsey, who has always expressed a deep appreciation of the dozens and dozens of volunteers who help with the show, said it would not happen without them.

"There is a two-page staff (of volunteers) to run all this," he said. "As we get ready to start tear-down, those volunteers are going to play a crucial role again."

Ramsey said it's been quite a challenge to try to fill the shoes of Peters, his mentor, but he wants to continue to try.

"I hope to be back and do this again," he said. "We've learned a lot from this first one and we're going to make some minor tweaks but the backbone of the show is here and it's been set up very well. Mr. Peters and the staff had really set the stage for a wonderful show."

Ramsey said one of his plans is to do another economic impact study of the show.

Mark Meachum, former chamber director, did one at some point, but he wants to update it.

"I hope one of the colleges (or another group) will help with that," he said. "I think it's more far-reaching than you think."

Ramsey said some exhibitors (197 this year) stayed in Wytheville and Beckley, and Tazewell County businesses benefit as well as Pipestem.

The City of Bluefield is in the process now of trying to locate a new hotel downtown or in the John Nash Boulevard area.

"That would be great," Ramsey said.

Ramsey said he was also pleased to see Peter's wife, Dafney Peters, at the coal show.

"We are very pleased she participated in handing out the Charlie A. Peters Excellence in Business Award," he said of the breakfast.

The chamber created the award to honor Charlie Peters and it was presented to AMRPEMCO of Bluefield, Va., by Ramsey and Dafney Peters.

Several first-time volunteers at the show were more than impressed with what they had seen.

Tammy Radford, vice chair of business and professional development for the chamber, said it was her first year involved with the show.

The Princeton resident said the show "is brand new for me."

Radford was a member of the Princeton chamber before the two chambers merged at the beginning of this year.

"I think it is amazing," she said, adding the chamber staff and volunteers do an "excellent job" of hosting the coal show. "It's overwhelming, really, considering all they do."

Radford said the process just to get the equipment in is almost two weeks and the organization is impressive.

"It's just wonderful how they do this," she said. "And I think everybody has enjoyed it."

Radford said it's such a massive undertaking "there is no way they could do it every year" and they have to plan a year in advance.

Volunteers are often there at 8 a.m. and stay until 10 p.m., she added.

"They love coal," she said. "They love this show."

Radford said she is honored to be a part of the chamber and honored that she was asked to be a part of the show.

Charity Holman, chair of the chamber board, said she has been involved with the chamber for 20 years and has attended a few coal shows, but this is the first time she has been a part of it because it has never been under her division on the chamber executive board.

"It's a well-oiled machine, that's for sure," she said of how the show is organized and hosted. "I give all the credit to the chamber staff and all the volunteers that make this show happen."

Holman said the show is a "great event," the largest show on the East Coast.

"We take a lot of pride in having it here," she said.

Holman said she is sure she'll be involved with the next show, in 2021, and "I will always be involved with the chamber. I will always be here to support them."

Volunteer Ben Ramsey was also there for the first time, helping Debbie Maynard, vice president of membership services for the chamber and main organizer of the show.

The son of Bob Ramsey, he said he has been in college and this is the first show he was old enough to attend.

"It's amazing," he said. "It's mind-blowing how fast everything moves with the volunteers and the chamber having their stuff figured out. I was thoroughly impressed."

He has also heard a lot of positive feedback about the show, he added.

Ramsey, who was on the Radford University golf team, is now pursuing a master's degree in business administration. He said once his father was made chairman of the show, he was eager to help.

"It's been great," he said. "It's been very eye-opening for possibly going into the coal industry after college."

Ramsey said working in the industry is a family tradition with two uncles and a grandfather still involved.

"I don't know quite what I am going to do yet," he said. "But the coal industry has always been near and dear to my heart."

Ramsey has high praise for Maynard.

"She is a saint," he said. "She is extremely talented at what she does. Without her, the show doesn't happen nearly as efficiently, and maybe not at all."

Ramsey said he knew Charlie Peters for years and "he was a great mentor for my grandfather and father and she (Maynard) was right there with them when they took over for the show."

Local exhibitors and those from other states said they enjoyed the show and will come back.

Kyle Hurt, president of Mefcor in Tazewell County, said he will always be a part of the show.

"My father started Mefcor in 1976," he said. "We started with one product … to monitor conveyor belts."

That was called the slip sequencing switch, which was patented by Hurt's father.

Hurt said the company still does mining but has grown and diversified into aggregate and pot ash, any industry that has conveyor belts that can be monitored.

The company also got into sporting goods, he said, and recently opened a sporting goods store in Bluefield, Va.

Hurt said he enjoys the business and the show.

"We go through the distribution process of a product so this gives us a chance to talk to people who are actually using the product and get feedback from them," he said. "It's been a really good show for us."

Hurt, who is also a volunteer with the chamber, said he started coming to the show in 1989 both as a volunteer and an exhibitor.

"From there, I moved up to the executive committee of the coal show," he said.

Hurt said he has talked with other exhibitors who said the attendance is up this year and "they are seeing some good quality contacts, the people they actually need to be talking to."

That is what the show is all about, he said.

"It's been a great show over the years and continues to be," he said. "The chamber is the backbone of it, especially Debbie Maynard. She puts all of this together. She does a great job. It's a show the area should be proud that we put on."

Jordan Stanton, branch manager of Royal Brass and Hose in Princeton, said the business, which was founded in 1949, is based in Tennessee and the office in Princeton, on Harrison Street, is one of 11 branches.

The company specializes in hydraulic hoses and fittings, black pipe fittings and other products that are marketed to many different industries.

"We are mining-related," he said, with about 30 percent of products going to the mining industry.

This was not his first Bluefield show.

"This is the third time we have set up here," he said, adding that this is "the best show we have had."

Stanton said it's also good to see the optimism, and business has been up, with his branch jumping to $13 million in sales during the last six years.

"We grew, we really grew," he said. "We are growing and I hope it keeps growing."

He will also be back to the show in two years.

"I think it's been a great show," he said.

Matrix, a subsidiary of Alliance Coal based in Newberry, Ind., that specializes in designing safety equipment for underground mining, once again set up at the show.

"We've been a big part of the show for a while," said Bruce Hunt, field service tech. "I started in 2010 and I know we had been coming long before that but I'm not sure how long."

"We do shows around the states and we do some international shows as well," said Robert Hatchett, marketing and sales director for Matrix, adding that the Intellizone proximity detection system is the main product.

Hunt said atmospheric monitoring is also a focus.

"Our main concern in the past was the coal business," he said. "Now we are branching out and doing things in the metal and nonmetal mines and hard-rock mining and we have an affiliate in South Africa that sells our products."

Hunt said the technology has advanced and "our goal is to strive to make the job safer for the miners and make it productive as well."

Hunt said the show offers a chance to rub elbows with the people who work underground and talk with customers.

The Bluefield show is a good one, he said, adding that he has been to many shows.

"This is one of the top shows for sure," he said. "It's run well. They do a great job with it. The organization of getting in and out is fairly easy. What we order for booths when we get here, it's top-notch and it's ready."

Hatchett also praised Maynard.

"She does a great job behind the scenes of setting up and getting ready," he said. "Compared to other shows we go to, this one is run very well."

Steve Shadow is with ABB Motors and Mechanical Inc. (formerly Baldor Electric Company), a company headquartered in Arkansas and the leading marketer, designer, manufacturer, and service provider of industrial electric motors, generators, and mechanical power transmission products.

Shadow said he has been to the show many times and summed up what it means.

"In this industry, it's all about relationships," he said. "People do business with people. That means something here."