Bluefield Coal Show Featured Live Television Interviews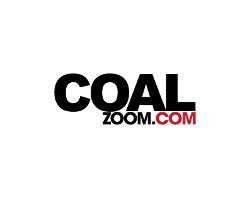 September 16, 2019 - For the first time, and building on its exceptional offerings for exhibitors, the Chamber of the Two Virginias provided the additional service of live television interviews. These were designed to showcase products and services while at the same time brightening up the show and providing a new focal point. The interviews took place on the opening day on Wednesday September 11, 2019 at selected exhibitors' booths to provide additional exposure for exhibitors, while at the same time helping the Chamber promote the coal industry.
"We couldn't be happier that we added the live interviews, which were a new addition to the show, and Bill, thank you for helping us with that," said Bob Ramsey, General Chairman of the show. "We heard from some of our top exhibitors and it was most interesting to learn about the products and services they supply as well as to hear of the optimism in the industry despite some of the challenges which it faces."
"The interviews were streamed live on all the Chamber social media platforms and then streamed recorded over the three days of the show," explained Bill Reid, Managing Editor, CoalZoom.com and Coalminerexchange.com, who conducted the interviews. "The interviews were also projected on a large screen located inside the armory where exhibitors and attendees could listen and watch them as they appeared."
Exhibitors were selected for interview by a panel based on a new product launch or a significant contribution to the industry. Successful exhibitors were incorporated into the schedule (see below) which was posted at the show. Interviews were 3-5 minutes in length depending on the subject matter. The live interview project was sponsored by Belt Tech Inc. and CoalZoom.com and all interviews were presented by Bill Reid.
"We were very pleased to hear some of our top exhibitors explaining their new product or service designed to help bring about the desired increases in both safety and productivity for coal mining to stay competitive," said Reid. "The exhibitors were asked about product features and value to their customers, and each exhibitor being interviewed also commented about their thoughts on the future. Most were excited about their products and largely optimistic about the future. This was certainly very interesting and great fun for everyone. We hope it added another dimension to what was a highly successful show!"
The interviews and video of the Media & Exhibitor Appreciation Breakfast, including the Keynote Address by Jimmy Brock, President & CEO, CONSOL Energy, as well as the show opening Ribbon Cutting Ceremony, also appear in full on CoalZoom.com. Subscriptions to CoalZoom are free.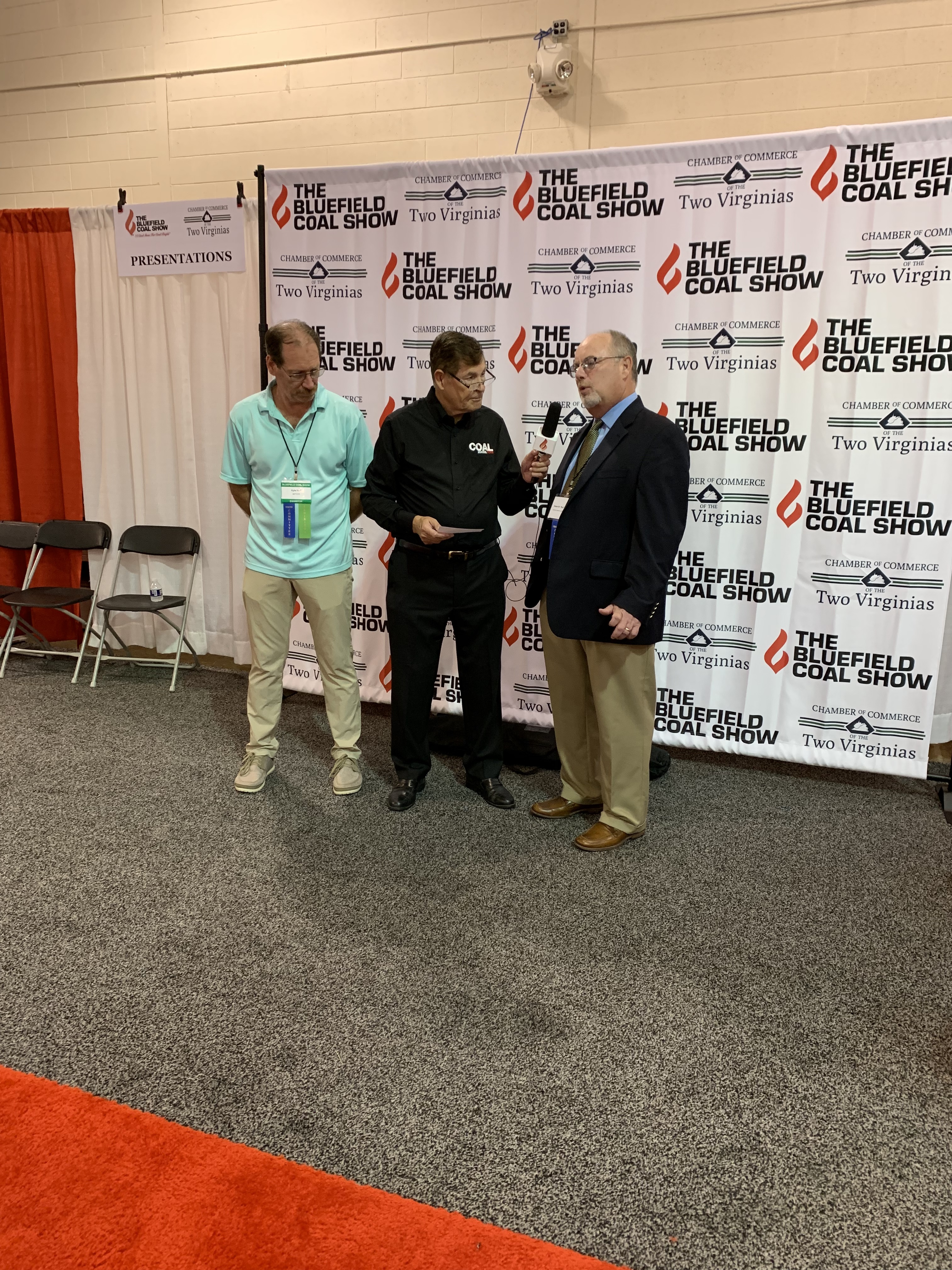 Bob Ramsey, Chair, Bluefield Coal Show

Kyle Hurt, Executive Committee, Chair of Entertainment Committee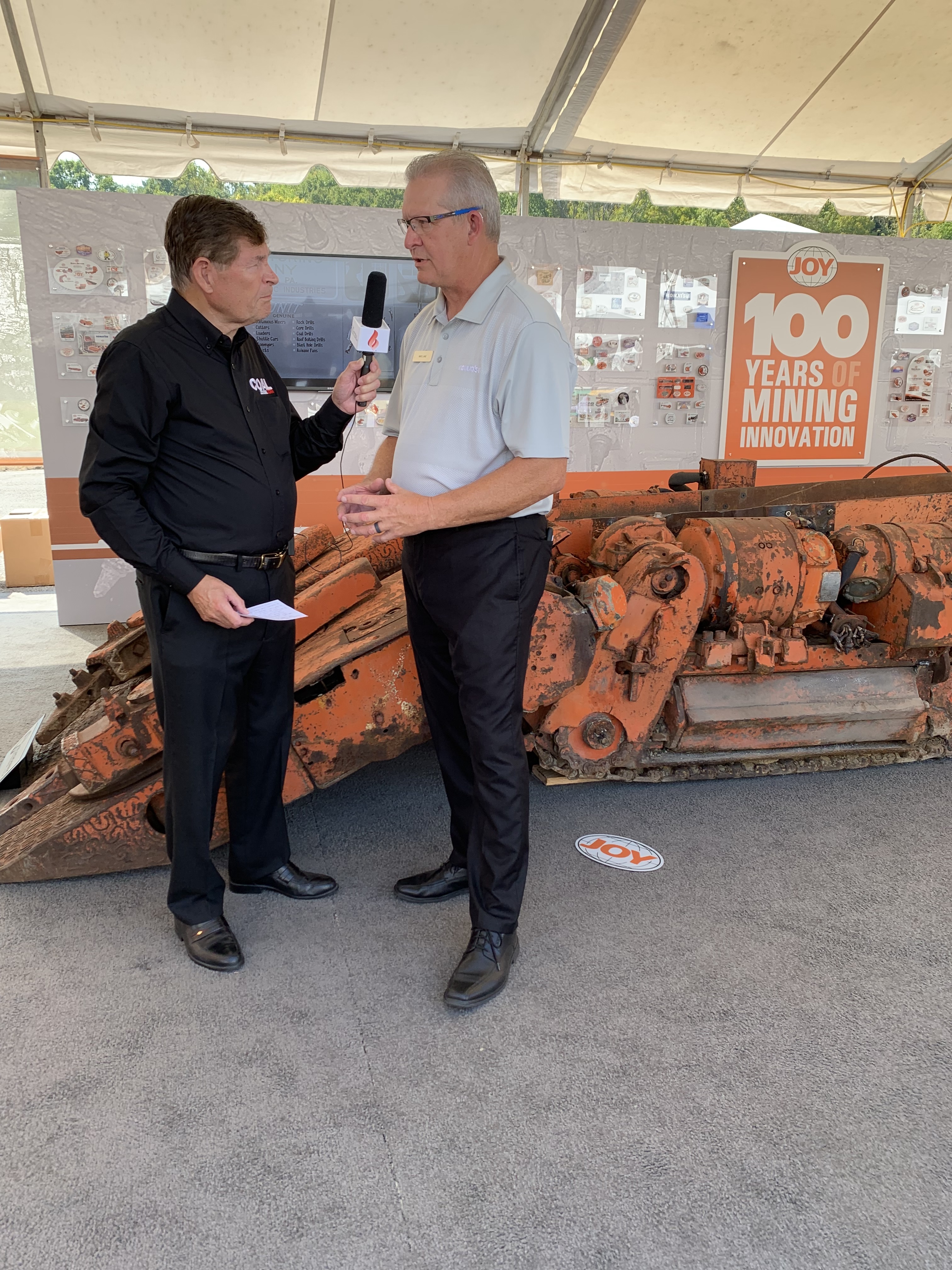 Mike Lane, Regional Sales Manager for CAPP Region, Komatsu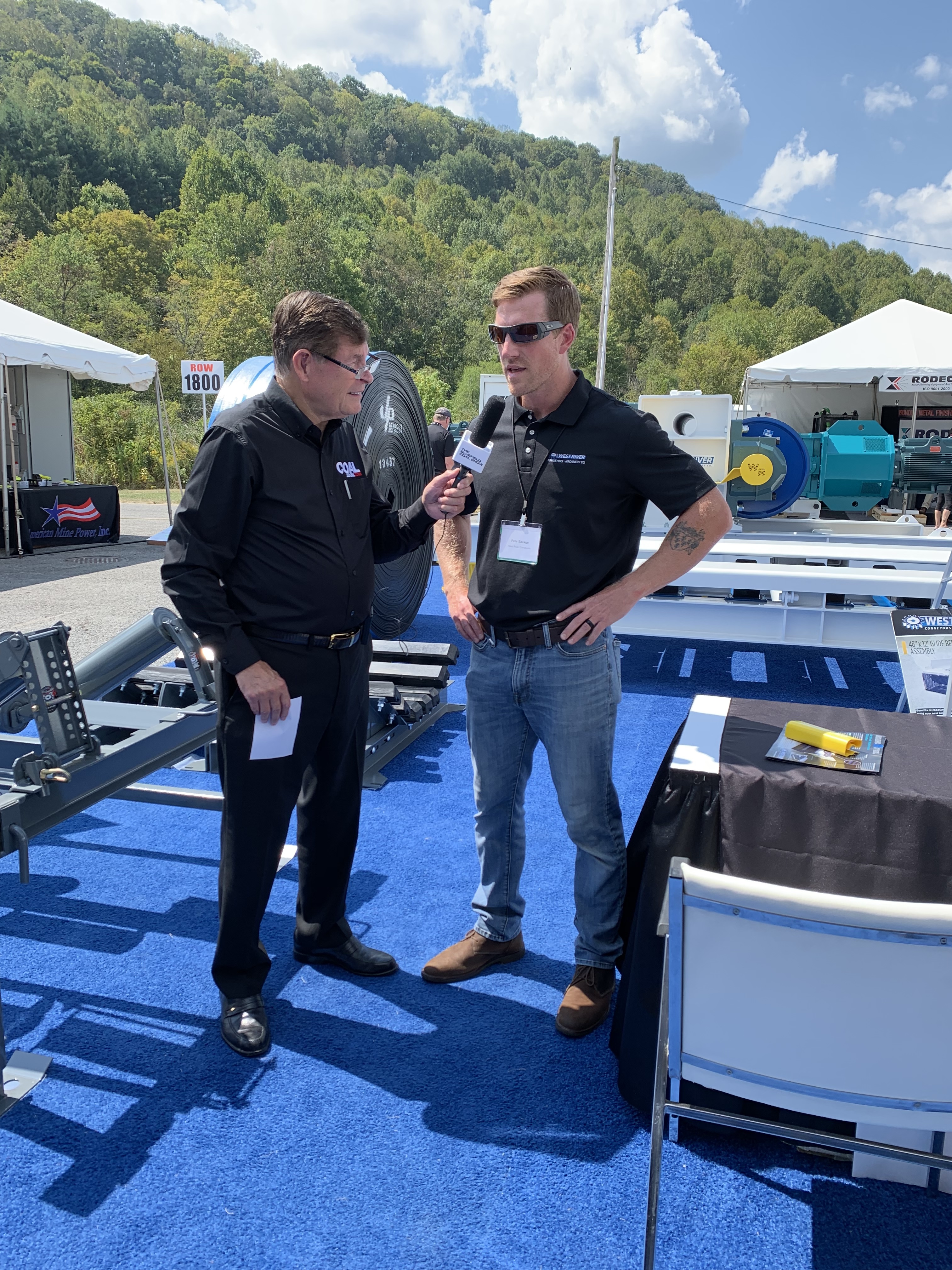 Pete Savage, VP Business Development, Onsite Sales, West River Conveyor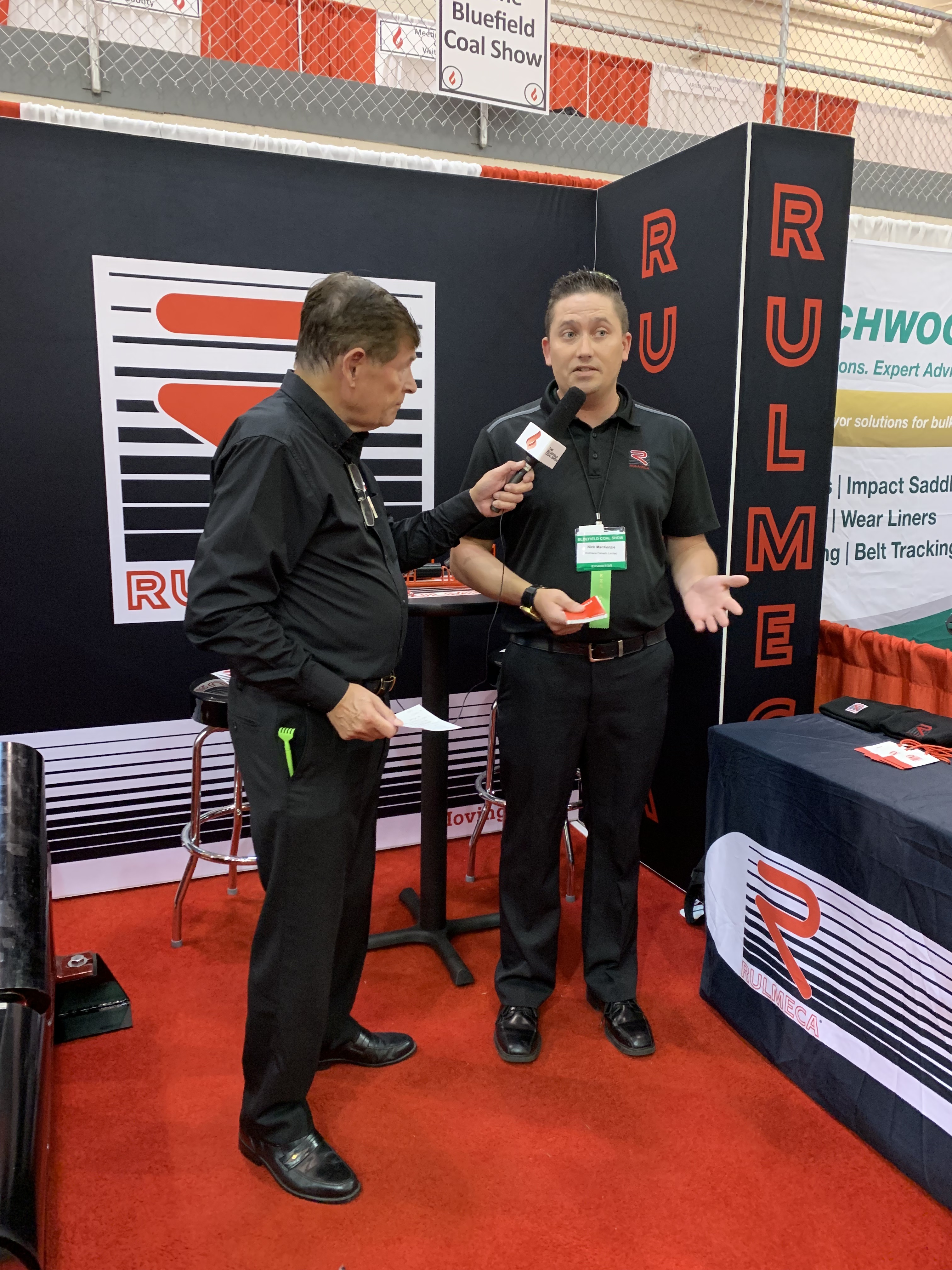 Nick MacKenzie, Project Lead/Technical Sales, Rulmeca Canada
Live TV Interview Schedule - Wednesday September 11, 2019
11:00 am Bob Ramsey, Chair Bluefield Coal Show
Kyle Hurt, Executive Committee, Chair of Entertainment Committee
11:20 am Fletcher, Booths 1614-1616
Ben Hardman, Vice President of Sales, JH Fletcher & Co.
11:40 am Komatsu, Booths 1708-1718
Mike Lane, Regional Sales Manager for CAPP Region, Komatsu
LUNCH BREAK
1:00 pm West River, Booths 1701-1703
Pete Savage, VP Business Development, Onsite Sales, West River Conveyors
1:20 pm FGX SepTech, Booths 1511
Ron Bowling, National Sales Manager, FGX SepTech, LLC
1:40 pm NARCO, Booths 1608-09
Mark Grimmet, Vice President & Secretary-Treasurer, NARCO
2:00 pm Highland Machinery, Booths 1619-22
Jarrod Bailey, General Manager-Parts Division, Highland Machine Corporation
2:20 pm Bradford Stuart, Booth 1006
Jim Ball, President, Bradford Stuart Industries, Inc.
2:40 pm Rouster Lifting, Booth 902
Justin R. Yoke, Lifting Specialist Outside Sales, Rouster Lifting & Rigging

3:00 pm Rel-Tek, Booth 320
Albert E. Ketler, PE, President, Rel-Tek Corporation
3:20 pm Belt Tech, Booths 316-318
Justin Hamm, President, Belt Tech Inc.
3:40 pm Dianne's Advertising, Booth 309
Veronica McGlothlen, Owner
4:00 pm Rulmeca Canada, Booth 109
Nick MacKenzie, Project Lead/Technical Sales