Peabody Announces Private Offering Of $900 Million Of Senior Secured Notes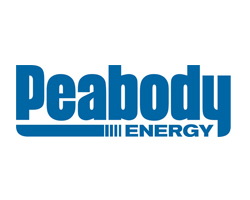 September 16, 2019 - Peabody (NYSE: BTU) announced today that it intends, subject to market and other conditions, to offer and sell to eligible purchasers $900 million of senior secured notes due 2026 (the "Notes"). The Notes will be guaranteed by all of Peabody's existing and future subsidiaries that guarantee its obligations under its credit facility. The Notes will also be secured by a first priority lien on substantially all of the tangible and intangible assets of Peabody and the guarantor subsidiaries (subject to certain exceptions).

Peabody intends to use all or a portion of the net proceeds of the sale of the Notes, together with cash on hand, to purchase approximately $495.3 million of its outstanding 6.000% Senior Secured Notes due 2022 (the "2022 Notes") and approximately $481.0 million of its outstanding 6.375% Senior Secured Notes due 2025 pursuant to the tender offers and consent solicitations that commenced on August 28, 2019. Peabody intends to use any remaining proceeds from the offering, together with cash on hand, to redeem any remaining 2022 Notes.

The Notes will not be registered under the Securities Act of 1933 (the "Securities Act"), or any state securities laws and, unless so registered, may not be offered or sold in the United States except pursuant to an exemption from, or in a transaction not subject to, the registration requirements of the Securities Act and the rules promulgated thereunder and applicable state securities laws. The Notes will be offered only to qualified institutional buyers in reliance on Rule 144A under the Securities Act and non-U.S. persons in transactions outside the United States in reliance on Regulation S under the Securities Act.

This press release does not constitute an offer to sell or the solicitation of an offer to buy any Notes nor shall there be any sale of Notes in any state in which such offer, solicitation or sale would be unlawful prior to registration or qualification under the securities laws of any such state.

Peabody (NYSE: BTU) is the leading global pure-play coal company and a member of the Fortune 500, serving power and steel customers in more than 25 countries on six continents. The company offers significant scale, high-quality assets, and diversity in geography and products. Peabody is guided by seven core values: safety, customer focus, leadership, people, excellence, integrity and sustainability.