Paringa Resources Finds Funding for Poplar Grove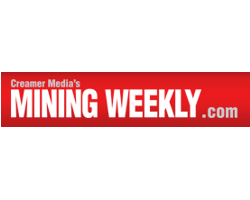 September 18, 2019 - Dual-listed coal miner Paringa Resources has entered into a royalty finance and entitlement offer to raise funds to ramp up production at its Poplar Grove mine, in Western Kentucky.

The company has entered into a term sheet to grant a royalty to Tribeca Gold Resources Credit to raise an initial $9-million, and will conduct a one-for-four pro-rata accelerated non-renounceable entitlement offer to raise a further $8.1-million.

Under the proposed royalty financing, Tribeca will be granted a 2% gross revenue royalty over Paringa's Buck Creek Mining Complex in exchange for $9-million.

The royalty financing will be subject to a minimum $5-million capital raise by Paringa.

The proposed royalty financing term sheet also provided for amendments to the existing term loan facility with Tribeca, to resize the second tranche of the facility from $16-million to $10-million, and to ensure that the previously announced termination of Paringa's supply agreement with Big Rivers Electric Corporation, and the issues arising from the funding gap, did not result in any events of default under the term loan facility.

Meanwhile, the entitlement offer will be priced at 7c a share, with eligible shareholders able to subscribe for one new share for every four shares held.

The issue price represented a 15.7% discount to Paringa's last closing price, and a 14.2% discount to the ten-day volume weighted average share price.