Annual Coal King Festival in West Virginia is Scheduled for Saturday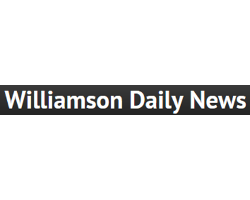 September 18, 2019 - The Action In Mingo group will host the 47th annual King Coal Festival on Saturday, Sept. 21, in downtown Williamson, with various other events also taking place around the longtime festival.

The King Coal Festival was first held in 1972 and was organized by former AIM President and longtime Williamson resident Mae Stallard. It is the longest-running festival in Mingo County, and this year's festival is expected to be bigger than ever as people from all around the area will visit Williamson to celebrate their Appalachian heritage, according to AIM President Jada Hunter.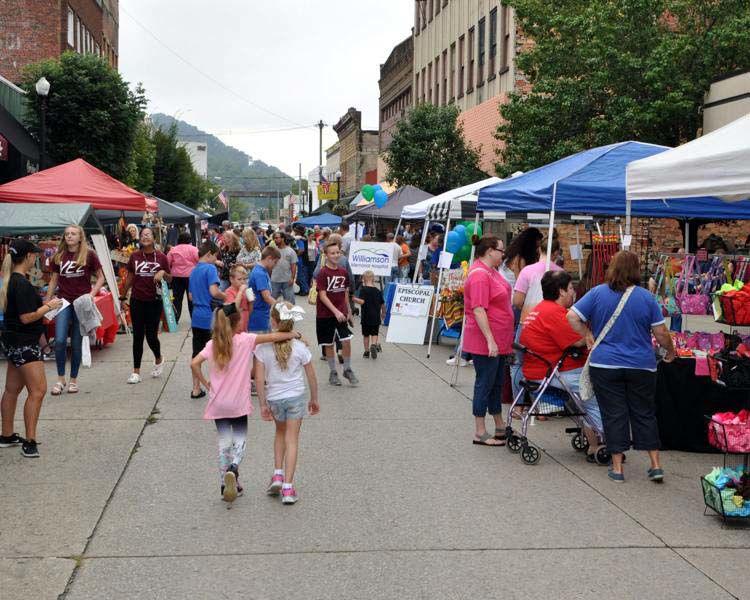 The 47th Annual King Coal Festival will be held this Saturday, Sept. 21 in downtown Williamson starting at 9 a.m. The King Coal Festival is the longest running festival in Mingo County.

Photo by Williamson Daily News


A beauty pageant was held this past Saturday night to get things started, and the annual Pet Show (dogs and cats only) is scheduled for Thursday evening at the gazebo area beside the old swimming pool in West End. Registration starts at 5:30 p.m.

The annual King Coal Festival Block Party and Cruise Night will be in downtown Williamson on Friday, Sept. 20, with food vendors, music, a cornhole tournament and more. The cruising will begin at 6 p.m. and end at 7 p.m., with the cruise route circling the blocks from Second Avenue, down Pike Street to Third Avenue, down to Harvey Street and back to Second Avenue. Several prizes and trophies will be awarded.

The block party begins about 7 p.m. Friday and continues until 10 p.m.

On Saturday, Sept. 15, there will be food and craft vendors, music, a parade and more lining the streets of downtown Williamson beginning at 9 a.m. and lasting throughout the day. The parade will start at 5 p.m. on Second Avenue.

Live music will be played on the stage at Logan Street all day long by various local and regional singers and bands.

There will be inflatables for children as well as pony rides, horse and carriage rides, a horse shoe pitching tournament and airboat rides on the Tug River (call Keith Gibson 304-928-7702 to reserve a time). A baby beauty pageant will be held at the United Methodist Church with registration starting at 10 a.m. while the Little Coal Miner Contest will be at the courthouse steps starting at 2 p.m.

Something new this year is a History Alive presentation by James Froeme portraying Charles Schulz, creator of the "Peanuts" cartoons. It is presented by the Williamson Historical Foundation and the West Virginia Humanities Council and will take place at the Mountaineer Hotel at 2 p.m.

Also new this year is the "Small Town Throw Down" sponsored by McCoy MotorSports and Starters Sports Bar and Restaurant. The event is a group ride designed to showcase the Hatfield McCoy Trail and in particularly the Buffalo Mountain and Devil Anse Trail systems. The ride will start at 10 a.m. in downtown Williamson and will return to Starters by 4:30 p.m., just in time for the parade.

Other events during the festival are the annual Frank O'Brien 8K and 2-Mile Walk starting at 7 a.m. Saturday. It is organized by the Tug Valley Road Runners Club and is the third leg of the Tug Valley Road Runners Club Race Series.

The annual King Coal Car, Truck and Motorcycle Show will also take place Saturday as several classic automobiles will line up First Avenue next to the floodwall. Registration will be between 9 a.m.-noon. Judging begins at noon, and numerous awards will be given out starting at 3 p.m.

AIM will also name the 2019 recipient of the Mr. King Coal Award as well as the recipients of the Humanitarian and Community Service Award.

An AIM information booth will be available all day Saturday at Logan Street and Second Avenue.

On Saturday night to cap off the day in Williamson, West Virginia's own John Ellison will play a fundraiser concert at the Rose G. Smith Auditorium in the old Williamson High School at 9 p.m. Ellison, who was added to the WV Music Hall of Fame in 2015, is best known for writing the hit song "Some King of Wonderful." He will be joined by the Carpenter Ants, a band out of Charleston that specializes in R&B, gospel-soul and country funk music.

The concert is a fundraiser for the city of Williamson's "Paint the Tank" initiative. All proceeds for the concert will go toward painting the water tower that sits along U.S. 119 before Williamson. Advance tickets for the concert are $20 and $10 for ages 12 and under, and tickets on the day of the event will jump up to $30 for adults and $15 for kids.

The festival ends Sunday, Sept. 22, with a community appreciation beans and cornbread dinner and a gospel sing on the campus of Southern W.Va. Community and Technical College in Williamson from 1-3 p.m. This is sponsored by the college along with Perry Jobe and Dr. Robert Gunter.