EPA to Hold 3rd Public Meeting on Disputed Coal Mine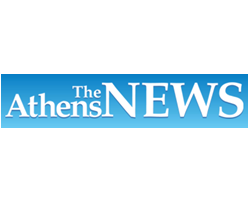 By Terry Smith

September 19, 2019 - The Ohio Environmental Protection Agency plans to hold a third public meeting on Oct. 7 to discuss a By draft wastewater discharge permit for a new surface coal mine in northern Athens County, according to an EPA news release.

The Johnson Run Mine, proposed by CCU Coal & Construction of Coshocton, Ohio, has provoked opposition from environmental groups as well as some neighbors in the Trimble Township area where it's proposed. They're concerned about the mine's adverse effect on water quality in a nearby stream and downstream, nearby wetlands and the water table in general, as well as mining truck traffic on narrow rural roads in the area, among other issues.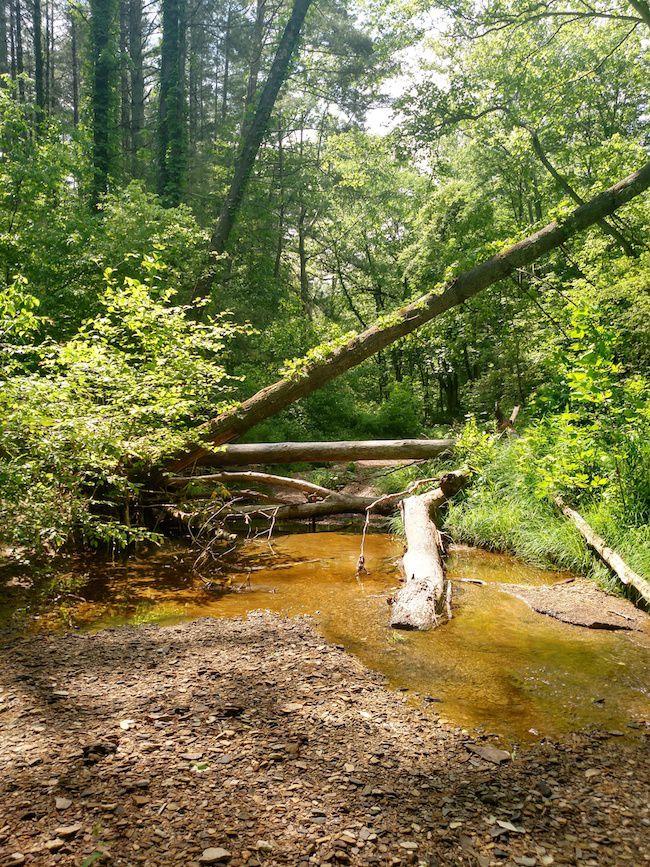 Johnson Run is a stream in Trimble Township in Athens County that some local environmentalists had worried could be impacted negatively by a nearby proposed coal mine, which had been sited in nearby fields.

Photo by Conor Morris


The proposal is to strip/auger mine 36 acres of the 300-acre site. Advocates for the project have cited job creation as its main local benefit, and downplayed potential environmental issues.

An information session will begin at 6 p.m. on Monday, Oct. 7, at Burr Oak State Park Lodge, 10660 Burr Oak Lodge Road in Glouster. A hearing to accept public comments on the draft permit will follow the info session.

During the meeting, the release said, the Ohio EPA will discuss the draft permit and the agency's review of comments received during the two previous public-comment periods. The draft permit, if approved, "would allow the discharge from treatment ponds that collect water from the mine and storm water runoff from the mine area, spoil piles, topsoil piles, haul road and non-paved parking areas.

"Discharges from the project, if approved," the release continued, "may result in a change from current water-quality conditions but would not be authorized to violate any of Ohio's water quality standards."

Based on Ohio EPA's review of the previously public noticed draft permit and public comments received, the release said, "the Agency added requirements for monitoring and reporting of upstream and downstream stream levels and for pond operation, maintenance, inspection and monitoring."

Some of those public comments likely came during a public hearing in mid-February 2018 in which both opponents and supporters of the proposed mine (then advanced by Oxford Mining Co.).

During that hearing, Sunday Creek Watershed Coordinator Michelle Shively spoke on behalf of Rural Action, a membership-based nonprofit that she said "has worked for more than 20 years" to improve water quality in the Sunday and Monday Creek watersheds.

Ten projects aimed at restoring Sunday Creek have been completed since the creek was deemed "severely damaged" by the state EPA in 2005, Shively said at that hearing, explaining that significant improvements in pH and decreases in concentrations of some of the most concerning metals, as well as increased wildlife in the watershed area, have been observed over the last four years.

"One of the sites upstream on the West Branch… now supports 17 species of native fish (up from zero)… More than five miles of the west branch are now meeting the criteria for a warm-water habitat that were previously not in attainment due to abandoned mine land issues upstream," Shively said at the time.

Some concerns Shively listed were echoed by many of the other citizens who spoke on the matter: specifically the size and construction of the proposesd sediment ponds and "whether they're adequate to handle the volume of water that comes through the Johnson Run area," and whether an emergency plan in case of inevitable flooding will be put into place.

Shively noted that it floods "frequently" and "pretty severely" in the area.

The permit would allow wastewater from the surface mine to be discharged into Johnson Run, a tributary of Sunday Creek's West Branch.

Whether those concerns have been wholly or partly addressed likely will be covered during the Oct. 7 public meeting. Opponents have scheduled a "pre-hearing info session" at Athens Public Library for 6 p.m. Monday, Sept. 30.

During the public meeting in February 2018, landowner Jeff McLean of Perry County spoke in support of the proposed coal mine. He said he has worked in coal mines throughout Perry and Athens counties, adding that he's "a lover of the land just like everyone else in here." His two sons, "the first two boys in my family that ever went to college," worked in deep mines to pay their way through school.

"There's a lot of people… that bash coal mining but there's a lot of people (in) southern Perry County, Athens County that's made a living (mining) to get their kids to school."

McLean also testified that when he worked for 10 years "at a local mine," he had to send water samples to the state EPA "two times a month," twice as much as the draft permit required of Oxford (now CCU). "The sampling's watched very stringent, and I've done it for many years," McLean said. "I've (mined)... and I'm still here, and my kids have got great jobs today because of coal mining."

Until early this year, the mining permit application was in the name of Westmoreland Coal Company and its local subsidiary Oxford Mining Company, both of which filed for Chapter 11 last October. In February, the company's Buckingham and Oxford mines were purchased by the newly formed CCU Coal and Construction, as part of the bankruptcy process. Oxford Coal's former owner, Chuck Ungurean, reportedly formed CCU Coal and Construction in December.

CCU Coal recently announced it intends to cut 205 jobs, in excess of half of its current workforce, as a result of American Electric Power's decision to shutter its coal-fired power plant at Conesville near Coshocton.

However, according to an article that appeared in the Columbus Dispatch on Sept. 5, the company intends to continue pursuing approval for its proposed Johnson Creek surface mine. CCU's Ungurean told the Dispatch that coal can be shipped more easily by river from that location, though he didn't elaborate on that statement.

About half of the announced job cuts, the Dispatch reported, will occur at CCU's underground coal-mine operation spanning Athens and Perry counties. After the layoffs go into effect, the article said, the company will be left with around 150 workers.

The state EPA will accept written comments on the Johnson Creek wastewater discharge permit application through Oct. 14. Anyone may submit comments or request to be on the mailing list for information. To comment or receive information on the permit application, email scott.foster@epa.ohio.gov or epa.dswcomments@epa.ohio.gov.

Or they can mail: Ohio EPA, Division of Surface Water, Attn: Permits Processing Unit, 50 W. Town St., Suite 700, P.O. Box 1049, Columbus, OH 43216-1049. (Include the name Johnson Run Mine and NPDES number OIL00168*AD and/or Public Notice number 19-08-033 on any correspondence.)