Peabody Announces Termination Of Previously Announced Tender Offers And Concludes Current Refinancing Activities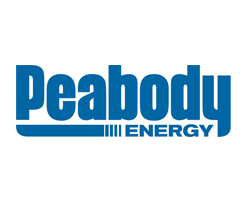 September 20, 2019 - Peabody (NYSE: BTU) has announced that it has concluded its current refinancing activities. As part of these actions, the company has terminated its previously announced cash tender offers (the "Offers") to purchase (i) any and all of its $500,000,000 in outstanding aggregate principal amount of 6.000% Senior Secured Notes due 2022 (the "2022 Notes") and (ii) any and all of its $500,000,000 in outstanding aggregate principal amount of 6.375% Senior Secured Notes due 2025 (the "2025 Notes" and, together with the 2022 Notes, the "Notes"). The termination of the Offers also includes the termination of the related consent solicitations in respect of the Notes.

The company noted that, at this particular time, the debt markets do not accommodate a path toward completing the offers and achieving the company's refinancing objectives in an economic fashion. The company intends to pursue alternative means to accomplish its longer-term objectives in a manner that adds value to the enterprise.

"Peabody set out several weeks ago evaluating an opportunistic refinancing with some key requirements and a robust set of objectives," said Peabody Executive Vice President and Chief Financial Officer Amy B. Schwetz. "We were successful in upsizing and extending our revolver and obtaining needed amendments to the credit facility, as a necessary step to enable our pending joint venture with Arch Coal. Peabody continues to be bolstered by a strong balance sheet, high liquidity, healthy margins and an asset base and set of strategies that are designed to create maximum value."

Peabody successfully completed an upsizing of its revolving credit facility with additional commitments of $215 million (aggregate facility size of $565 million) and extended the maturity date for $540 million of the facility to 2023. Additionally, the credit facility was amended to permit the company's pending PRB/Colorado joint venture.

As a result of the termination, none of the Notes that have been tendered in the Offers will be accepted for purchase and no consideration will be paid or become payable to holders of the Notes who have tendered their Notes in the Offers. All Notes previously tendered and not withdrawn will be promptly returned or credited back to their respective holders. In addition, the previously announced supplemental indentures with respect to the 2022 Notes and the 2025 Notes will not become operative, and the existing terms of the Notes will remain in effect.

"Peabody appreciates the response of bondholders to the tender offers," said Schwetz, "and we intend to continue to evaluate the capital markets with a disciplined approach."

Each Offer was subject to the conditions, which have not been satisfied, set forth in the Offer to Purchase and Consent Solicitation Statement dated August 28, 2019. These conditions included, among others, the satisfaction of a financing condition whereby Peabody would complete one or more new debt financings on terms satisfactory to Peabody, with sufficient net proceeds to pay the applicable consideration for all tendered Notes.

Peabody is the leading global pure-play coal company and a member of the Fortune 500, serving power and steel customers in more than 25 countries on six continents. The company offers significant scale, high-quality assets, and diversity in geography and products. Peabody is guided by seven core values: safety, customer focus, leadership, people, excellence, integrity and sustainability.