West Virginia Mining Operation Shut Down; Owner Says It's Temporary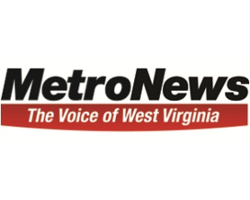 By Pete Davis

September 20, 2019 - The Maple Coal mining site near Powellton, West Virginia was closed Thursday, leaving an unspecified number of employees out of work.

Ohio-based Murray Maple Eagle Coal, LLC said in a news release it is temporarily ceasing operations at the Maple Eagle No. 1 Mine, the Sycamore Surface Mine and the Maple Eagle Preparation Plant due to depressed market conditions and a significant drop in the price of coal this week.

Murray Maple's parent company, Murray Energy Corporation, acquired the property from Mission Coal during bankruptcy proceedings in April.

Thursday's announcement was made the day after Bluestone Energy announced it would reopen the Pinnacle Mine's preparation plant in Wyoming County, following a closure the previous week related to unfavorable market conditions.