Longwall Mining Operation Passing Under I-70 at West Virginia/Pennsylvania State Line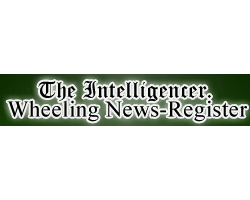 By Scott McCloskey

September 20, 2019 - The slowdown on Interstate 70 at the West Virginia/Pennsylvania line — Volume II — is in full effect.

Longwall mining underneath the interstate — along with some subsidence, marked along the highway with dozens of "Bump" signs — has led to traffic backups over the past few days to the Dallas Pike exit in West Virginia and Claysville in Pennsylvania. The actual mining is taking place thousands of feet underground, along a seam from the state line to the West Virginia Welcome Center.

The highway has experienced some compression cracks and bumps due to the on-going mining by the Tunnel Ridge Coal Company.

Crews with local contractor Kelly Paving have been on site around the clock to mitigate any affected areas of the highway, according to DOH Area Engineer Mike Witherow. While traffic has backed up in both directions at times, motorists traveling eastbound seem to encounter longer delays as traffic has backed up more than 2 miles at times near the work zone over the past two weeks.

"We have experienced some compression cracks in the pavement and also some heaving in the pavement where we put relief joints in a month ago," Witherow said.

He noted the longwall mining continues to progress beneath both sides of the interstate in that area. Mining directly underneath I-70 is expected to end on Friday, Oct. 4.

Motorists are narrowed to one lane of traffic in both directions along Interstate 70 in Ohio County between the Pennsylvania State Line and the visitors center this week, as the Tunnel Ridge Coal Company is scheduled to move longwall mining operations beneath the highway in that area again by early next week. The speed limit throughout the workzone has been reduced to 45 mph.

"We have seen some forces come out in the relief joints and we will continue to mill the pavement heaving. We are monitoring around the clock," Witherow commented. "It is mostly milling work to maintain a smooth surface.

He said the DOH expects to continue monitoring the highway in that area for several weeks after the mining clears the highway.

The relief joints — areas where the concrete has been cut out and replaced with asphalt — provide a spot for heaving or subsidence to take place. Since it's covered with asphalt, crews can quickly make repairs.

The lanes through the area are one lane, and the speed limit is 45 mph. Ohio County sheriff's deputies are on scene daily to monitor traffic.

This is the second round of mining under I-70 this year. In January, Tunnel Ridge mined a seam on the Pennsylvania side of the state line.